Capital Credits Update
TVEC capital credit refunds continue with bills mailed this month. Refund checks for former members should be hitting mailboxes any time now.
To answer a question sent to us via Facebook, for those of you with multiple accounts, you will only see a credit on one bill.
Capital credits are allocated to members, not to meters. Over time, members may add or remove accounts (meters), or members may move to a different residence or place of business. In order to maintain capital credits allocations correctly, the capital credits allocated to any member (or joint membership) stay at the member level, not for each separate account.
Because of this, each member's capital credit refund is calculated as one amount based on their overall capital credit allocation, and applied to one billing statement.
If you would like your 2019 capital credit refund amount assigned to a specific account, please contact our Member Services team and they can take care of that for you.
Board Meeting
The TVEC Board of Directors meets at 1 p.m. Tuesday afternoon at the Athens district office.
YOUTH TOUR YOUTH TOUR YOUTH TOUR!!!!!!!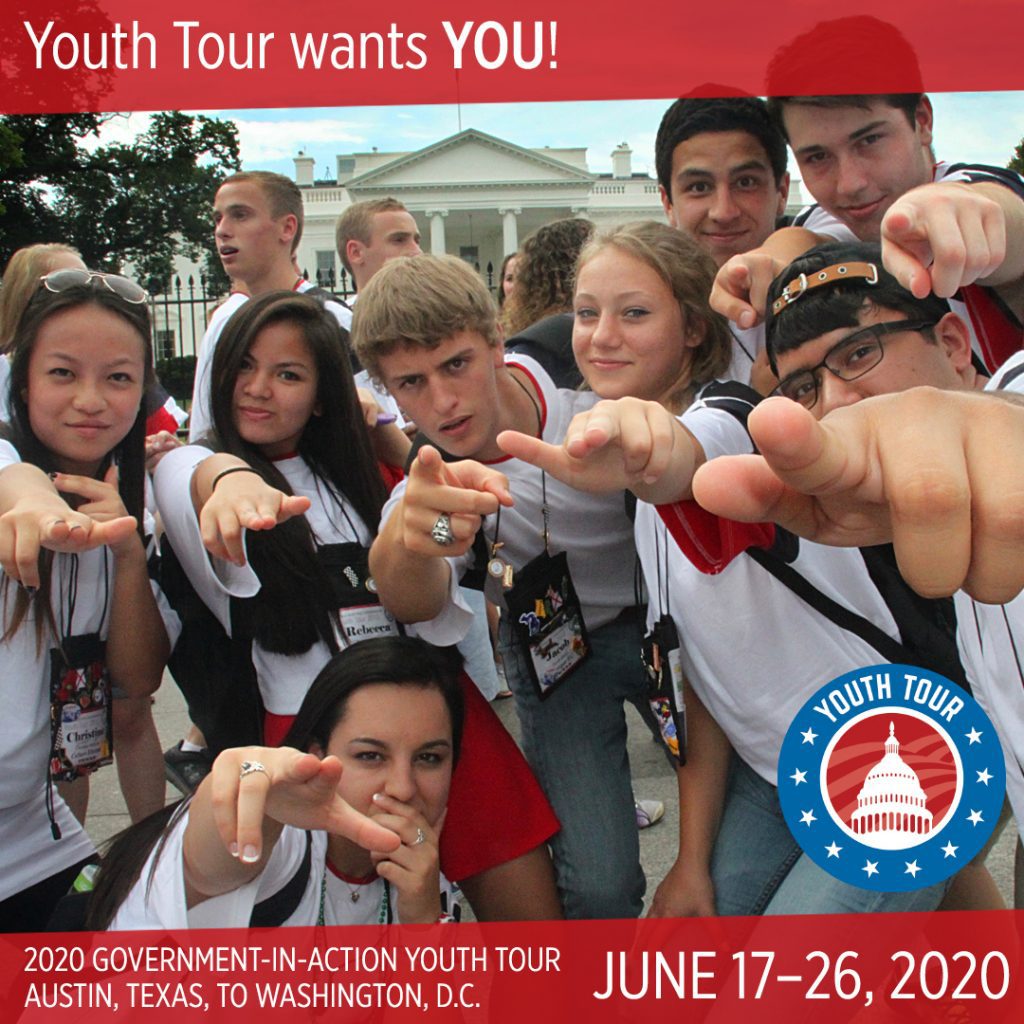 Don't let the Youth Tour application deadline sneak up on you! It is a really great opportunity for any high school student who wants to have a great travel and learning experience. For parents, it is also a great chance to send your teen out on an adventure with a little taste of independence but also a very safe and controlled setting.
Applications are due January 17 … use the holiday break ahead to try and earn your place on the trip.
Member Survey
Come one come all to let us know how we are doing and how to serve you better! It is taking members less than four minutes and you could win one of twenty $50 bill credits.
Weather Outlook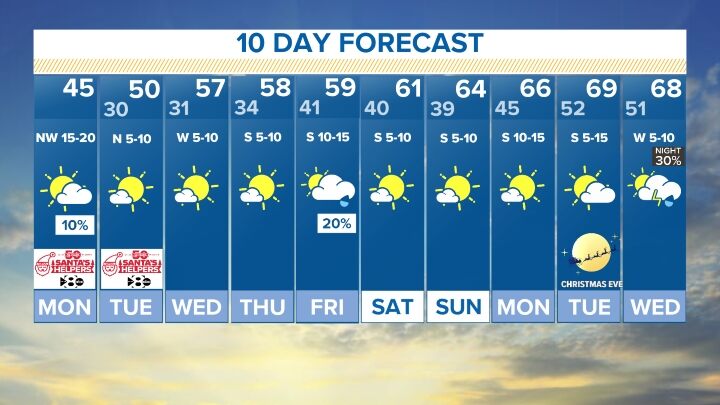 After a beautiful weekend, winter has returned with some very cold nights ahead. Christmas is looking really good though!
The night time temperature drops can really spike electricity usage, particularly for non-heat pump central heat systems. If there are insulation gaps or air leaks, your system may run for long periods of time as it tries to make up the 30-40 degree temperature difference to the outside temperatures.  Clean air filters and duct work can help keep these systems get the heat as efficiently as possible.
It is also worth noting that using a space heater near your A/C thermostat can adversely affect energy use. The rest of the house may cool significantly while the central heater is not running, causing the central heat to run for an extended period when the space heater is turned off.
Here is some more space heater info from energy.gov.
Don's Random Things on the Internet
My breakfast is often an apple and peanut butter.. will the new Cosmic Crisp apple live up to the hype?
The end of the year inevitably brings lists like this – Notable people we lost in 2019.
Those Christmas returns to online retailers may just be going to the landfill…
And… Dude Perfect does Christmas stereotypes…
Have a great week everybody.