Thanks to You!

Last week we got to present grants from the TVEC Charitable Foundation to all of the fire departments in the TVEC service area. They were very grateful for your generosity and contributions through Operation Round Up. The average $6 per year from participating TVEC members adds up to a lot of benefit for charitable organizations, including the mostly volunteer first responders who do so much for us.
2019 Capital Credits Retirement
Bills arriving now should reflect your capital credit retirement if you were a member before 2019. Former members will start receiving checks in another week or so.
Here is TVEC General Manager/CEO Jeff Lane with a rundown on this year's capital credit retirement.
Youth Tour – Deadline January 17
The contest includes a whopping two-page essay, so now is the time to start bugging your high school students to begin working on their entry to win a nine day trip to Austin and Washington D.C. for the 2020 Government-in-Action Youth Tour!
Seriously, the kids who get to go on this trip are transformed, coming back confident and ready to embrace new challenges and with more than 1,500 new friends.
2019 Member Survey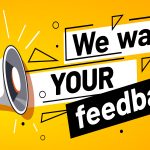 If you haven't had a chance yet, there is still plenty of time to participate in the 2019 TVEC Member Survey. The average time to complete the survey is less than four minutes so it could be worth it for the chance to win one of 20 $50 bill credits, and it will help us direct our efforts going forward.
Thanks in advance!
And… Scam Alert, Again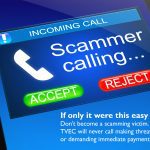 Just a reminder that TVEC will never call demanding payment and threatening power disconnects. We have had a member alert us today that someone contacted her doing just that, and it is a total scam.
Here is some good advice from the Federal Trade Commission regarding utility phone scams.
Don't let the scammers ruin your holiday… wish them a Merry Christmas and hang up the phone.
Weather Outlook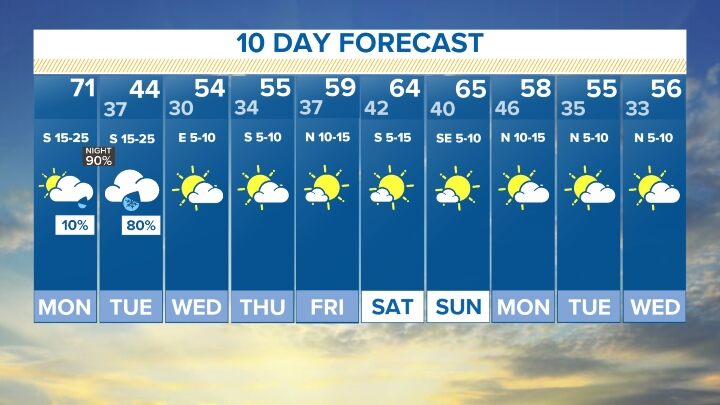 Rain and a big drop in temperature tonight will be followed by some relatively mild weather with cold nights for the rest of the week.
Don't let the cold weather's affects on your electric bill come as a surprise. Sign up for daily usage alerts by text or email through the member portal at TVEC.NET or on the myTVEC mobile app.
Don's Random Things on the Internet
$100 in BitCoin back in 2009 would be worth $9.2 million today.
I'm not sure if this William Shatner/State Farm collaboration the best or worst turkey frying safety video ever.
Practical – How to unclog a toilet like a pro.
And since we're on the topic… turning elephant poop into fancy paper?
Well on that note have a great week everybody!