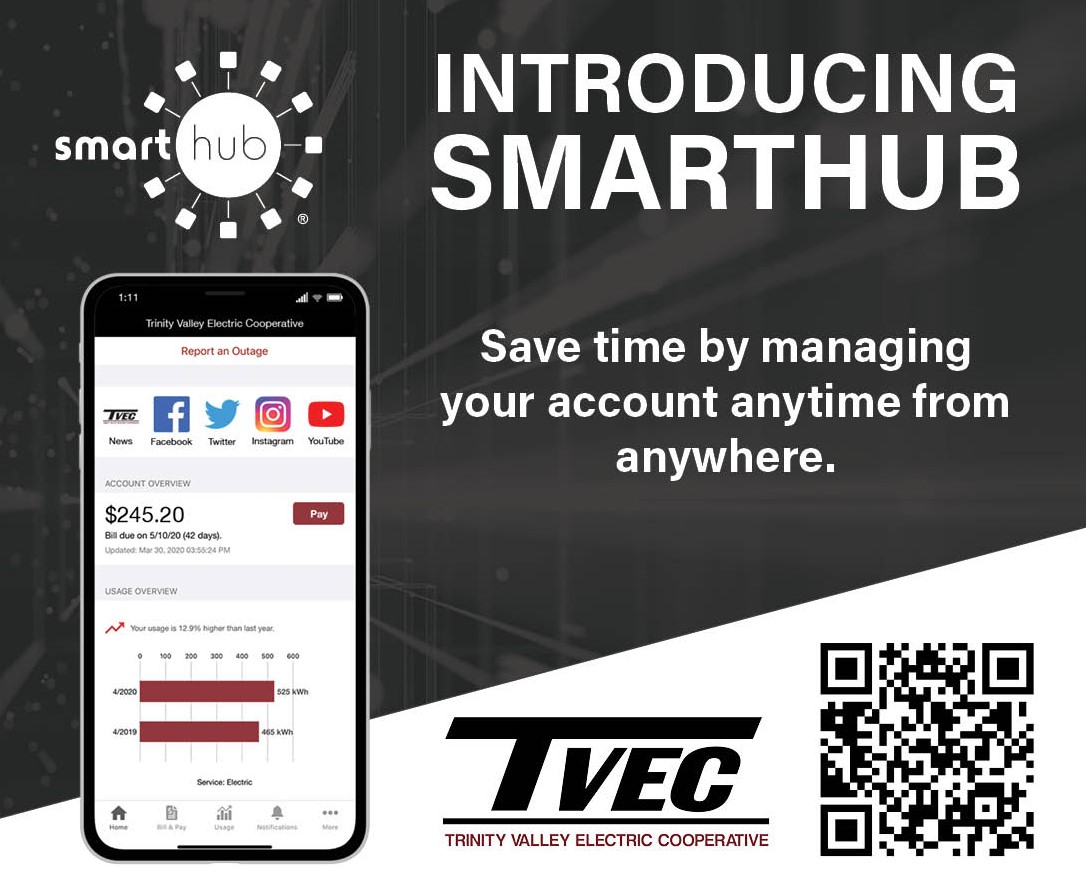 Coming in November - TVEC will transition to the SmartHub mobile app and online member portal.
New Member Account Management Tools
SmartHub Simplifies Your Energy Tools
We are excited to introduce SmartHub, a new platform for TVEC members to access accounts, monitor electricity usage and interface with the co-op.
Check back here for more information as we get closer to the November launch date. There will be a lot to learn about the new system and how to take advantage of all the new features.
Upcoming Software Conversion Events
Important Dates Coming Up
October 23-29 - No Electronic Payments
No electronic payments will be accepted during this week as we move to the full implementation of SmartHub. This will affect all modes of electronic payments, including the TVEC online member portal, myTVEC mobile app, payments by phone, bank draft and auto-pay and Fidelity Express.
In-person payments by check or cash will be accepted, as well as mailed checks.
All member interaction will move to the SmartHub platform on October 30.
Late fees and disconnections for non-payment will be suspended during this week.