The member survey is now closed. Thank you to everyone who participated!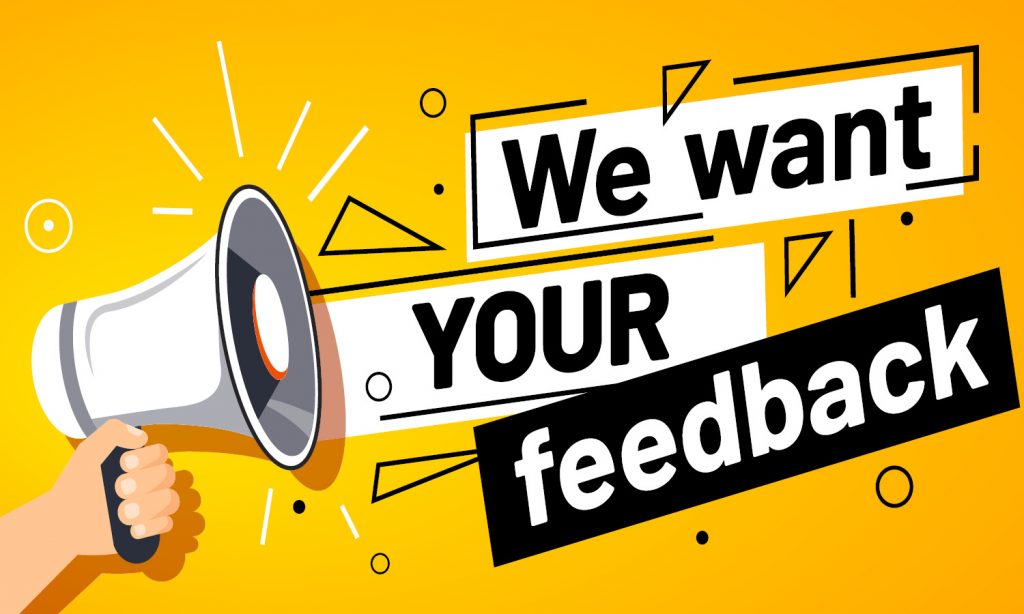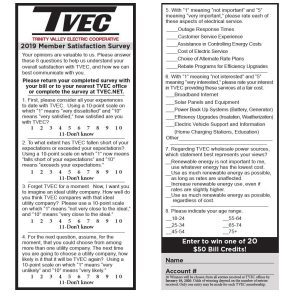 TVEC will be conducting a member survey through January 18. Members will receive a paper copy of the survey with December bills, and this year we also have a digital version of the survey at the link below. Only one survey will be counted per member, if you take the survey online there is no need to return the paper survey.
To encourage participation, we will draw for 20 – $50 bill credits from all survey respondents. Be sure to include your account number on the survey to be included in the drawing.
The first four questions of the survey are standardized to help us gauge member satisfaction using the American Consumer Satisfaction Index. This will be scored and will allow us to see how we are doing based on nationally recognized criteria.
The remaining questions are for your feedback on what is important to you as a member, and what things we should be working on as a co-op to serve you better.
Thank you in advance for taking the time to participate in the survey!