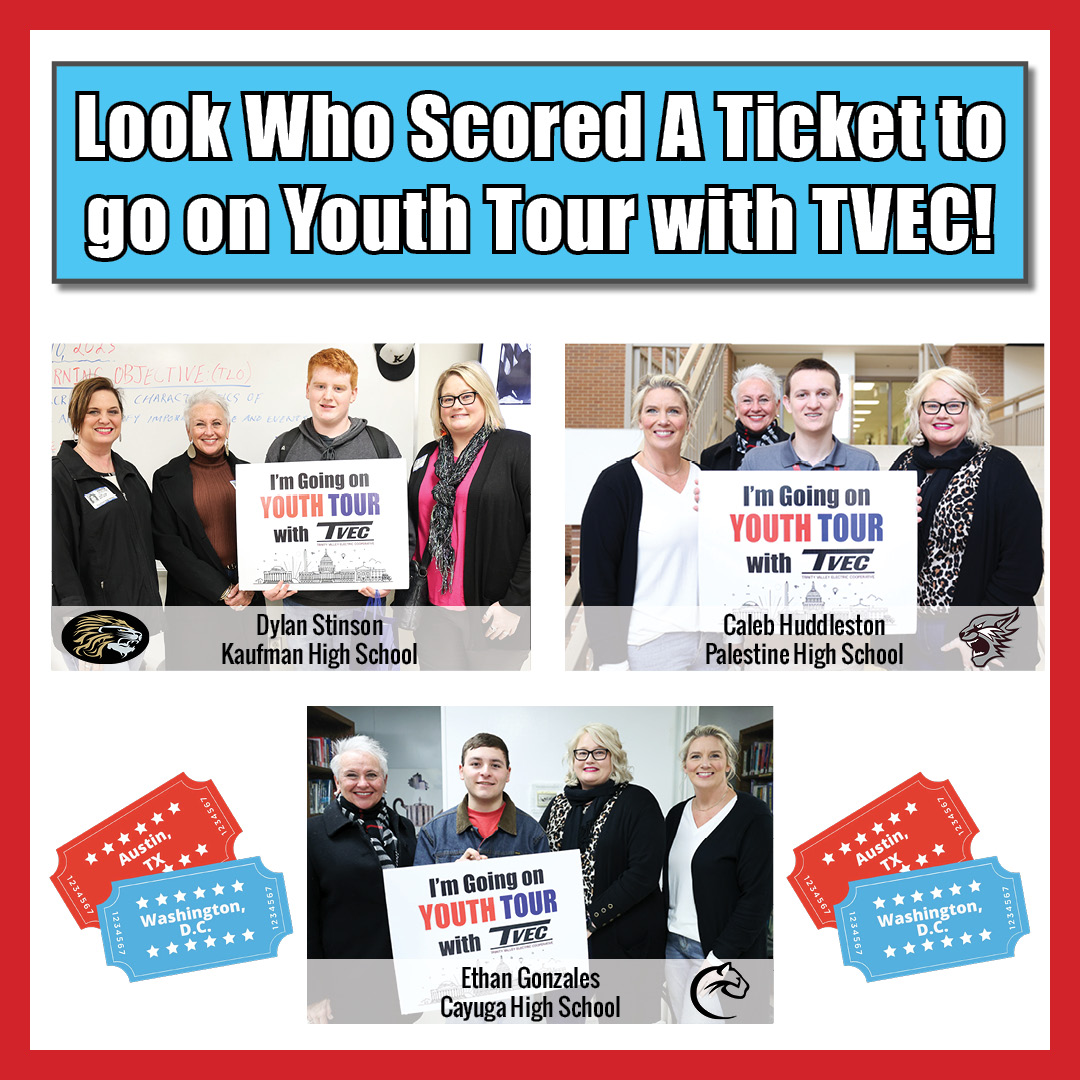 The Trip of a Lifetime is On!!
Congratulations to our 2023 Youth Tour Winners: Dylan Stinson from Kaufman High School, Ethan Gonzales from Cayuga High School, and Caleb Huddleston from Palestine High School.
The 2023 Government-In-Action Youth Tour contest is the trip of a lifetime. The tour is scheduled for June 11-19, 2023. Winners of this year's contest will travel to Austin to begin the journey to Washington, D.C.  Students will tour the Texas State Cemetery, the Texas State Capitol and the Bob Bullock Museum.  A little Texas history will be a taste of what awaits the students as they depart for Washington D.C. to join the other 1500 students from across the United States.
Current freshmen, sophomores and juniors from the TVEC service area are eligible to enter the Youth Tour to Washington, D.C. contest and win an all-expenses-paid trip to Washington, D.C. Highlights include a visit to your congressional offices, tours of historic monuments, memorials and the Smithsonian Institute.  The tour group will travel to Arlington National Cemetery, Washington National Cathedral, the Supreme Court, and to the Library of Congress, as well as other special attractions.
In addition to taking in the sights and sounds around the nation's capital, all of the state groups will convene for Rural Electric Youth Day and an evening of dinner and dancing.
Visit Texas Electric Cooperatives for more information about Youth Tour.
Stay tuned for application dates and details for Youth Tour 2024!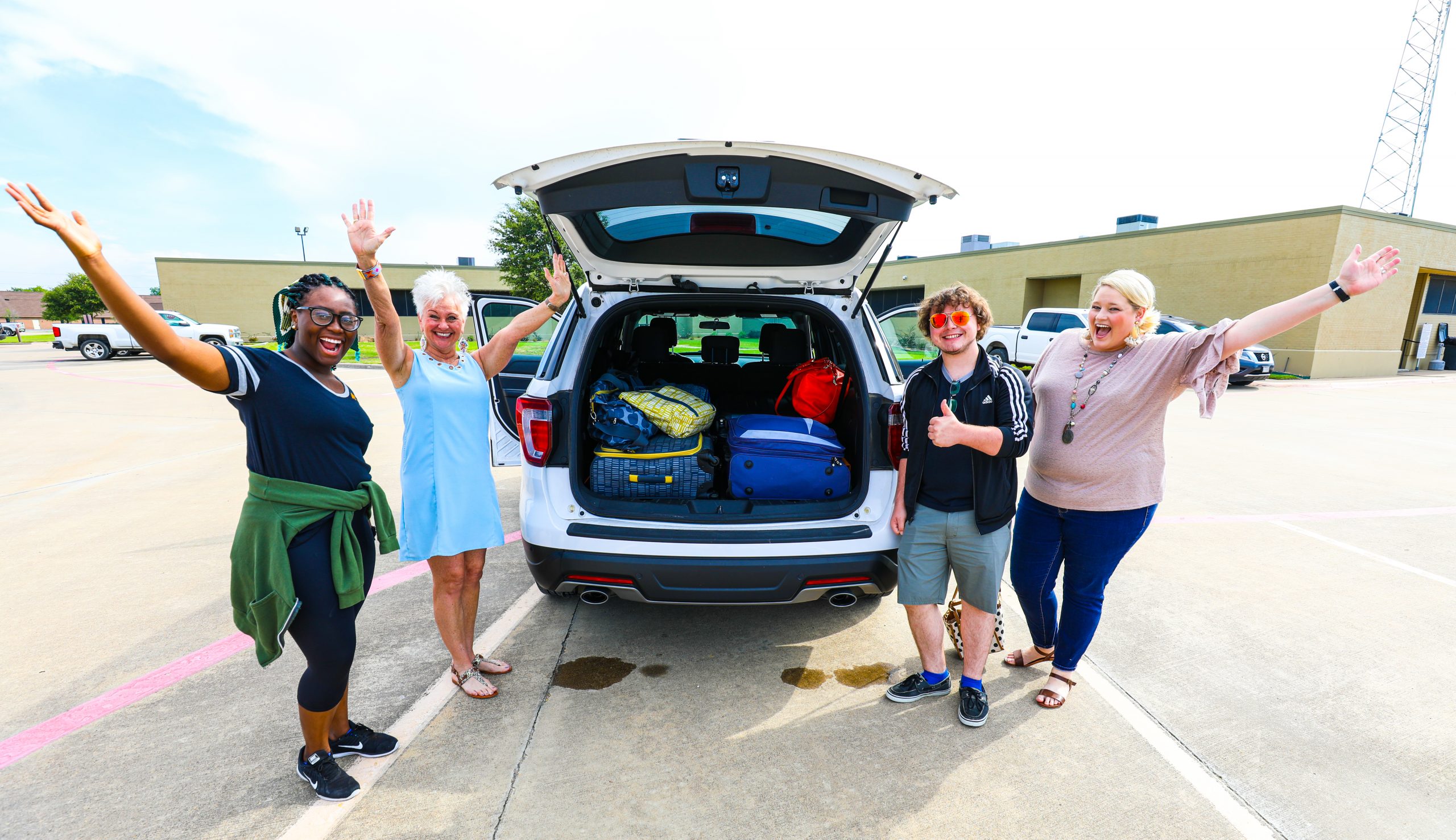 2019 Youth Tour Winners Tim Bogan and Tutu Bodede with Director of Corporate Relations Bobbi Byford and PR Representative Laura Melton.