Annual Meeting Time Is Here!
Have you registered to attend the TVEC Annual Membership Meeting online Thursday night? OK, it is an online meeting and not as much fun as getting together, but it is still an important part of being in the Co-op!  AND… you should come to hear a beautiful version of the National Anthem sung by the Crandall High School choir. AND AND… see who wins more than 100 cash prizes, gift cards and bill credits in our virtual door prize drawing!
Planned Outage 10 a.m. Oct. 9 – Duck Cove, Elmo Area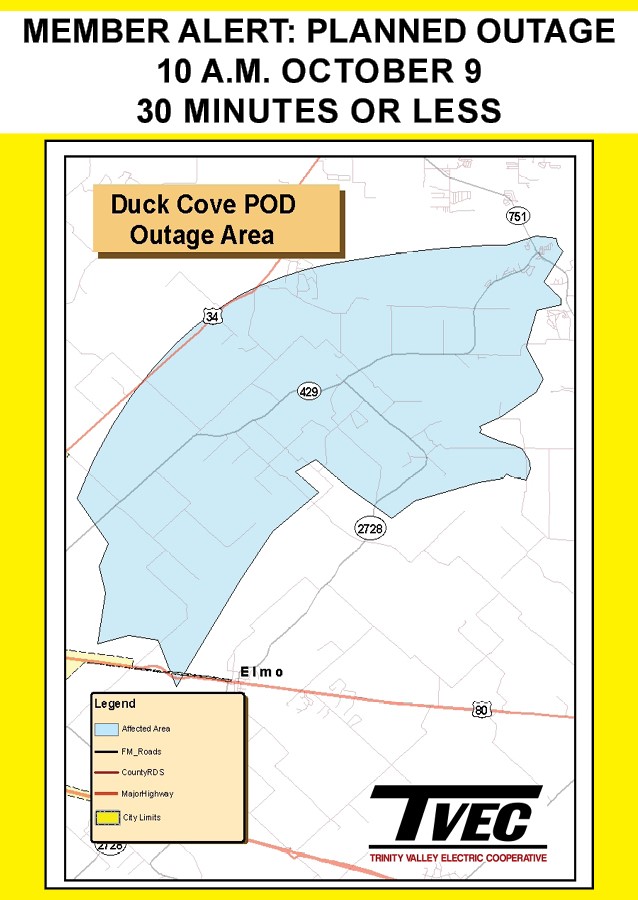 This outage will be another 30-minutes-or-less affair affecting members who were part of the planned outage Sept. 29. Crews will be returning lines to their normal configurations.
Planned Outage 11 p.m. Oct. 9 – Scurry/Kaufman Area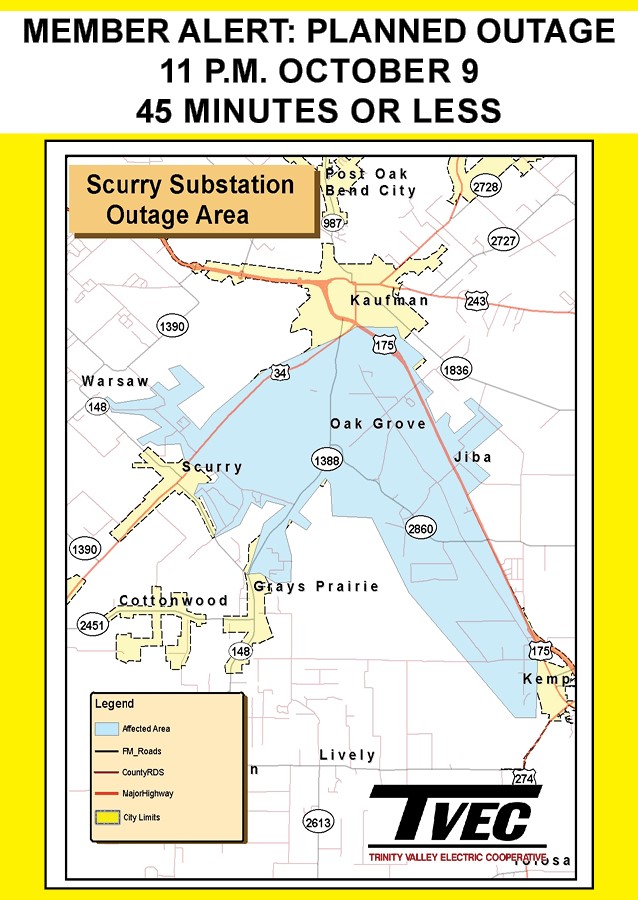 A brief planned outage will take place late Friday night as crews work to switch the routing of some transmission feeds at our Scurry substation. This will allow them to safely maintain and upgrade line infrastructure in that area. The outage is set to begin at 11 p.m. and last no more than 45 minutes.
Weather Outlook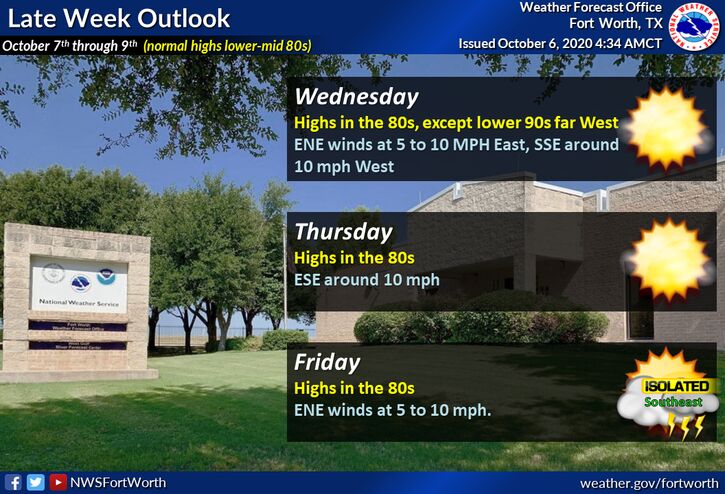 Just some beautiful fall weather coming up with a slight chance of some showers and a warmer weekend. While you get used to cooler nights with still-warm days, don't forget to keep up with your thermostat settings. And if you open windows for the cool evening air, be sure to shut them to avoid running the AC when the afternoon heats up.
Don's Random Things on the Internet
For people in my age bracket – 60 songs from 1990 in 3.5 minutes.
Grapefruit is really strange.