Already halfway through September and fall is definitely in the air, at least for now.
Vote Vote Vote! (there could be $1,000 in it for you)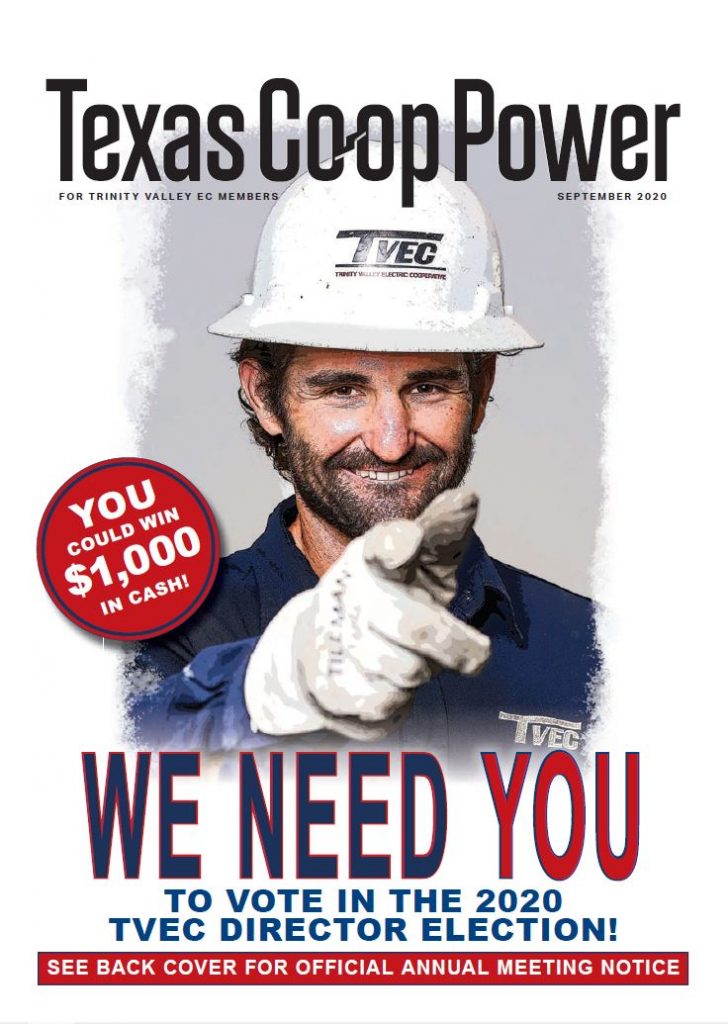 That's right, we need your votes in the 2020 TVEC Board of Directors Election. Your September Texas Co-op Power magazine has all the details, ballot and return envelope. Cash prizes, drawn from the members who voted, will be announced during the Annual Membership Meeting …
Annual Meeting Registration is Underway
Come one come all to the 2020 Annual Membership Meeting. We are sad that we have to do this online this year, but we do want to see you there on October 8. The good news is, like with so many virtual 2020 things, you can attend in your pajamas. You will hear from Co-op leaders, get election results and find out who won cash prizes and bill credits. Register to attend today!
Disconnects for Nonpayment Resume in October!
For any members who may be behind on bills, please contact TVEC Member Services. Some agencies which can help with bill payment will only help pay while service is active, not after service has been disconnected. The sooner you call us, the more options you may have to find help. More information here…
Short Scheduled Outage – Duck Cove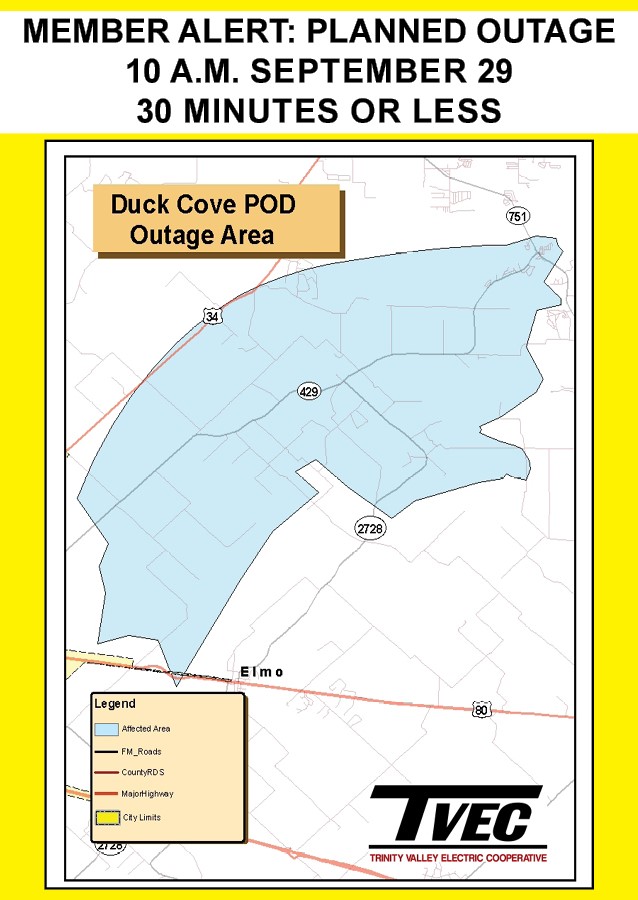 TVEC Members north of Elmo and areas along FM 429 to 751, over to Hwy. 34 north of Terrell will experience a brief outage at 10 a.m. September 29 as Oncor prepares their lines for maintenance and upgrades in the area. The outage is expected to last 30 minutes or less. Another similar outage will occur to put things back to normal, but the date for that has not yet been determined – Stay tuned.
Win a Stay At Perini Ranch in Buffalo Gap from Texas Co-op Power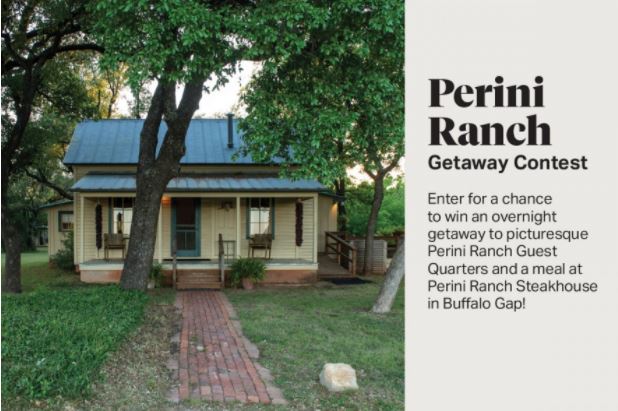 Our friends at Texas Co-op Power have a great contest going on… head over here for your chance to win.
Weather Outlook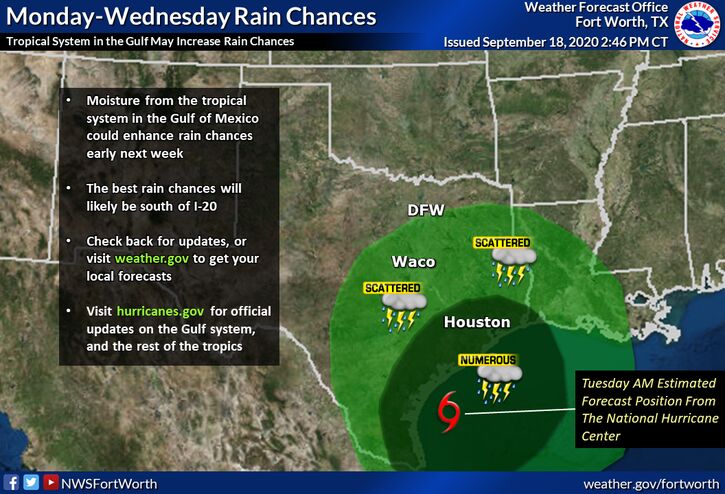 In short, it is looking nice out there with a chance for rain next week as well.
And that means … we may get a few more hot spells, but you can already start thinking about winterizing your home! OK, maybe you don't need to cover the window A/C units yet or flip the ceiling fan direction. But while you have a chance to keep the windows open, go ahead and check the condition of the seals and caulking in there. Same with doors… how many gaps will cost you money this winter? And as always, air filters make a world of difference for the efficiency and lifespan of your HVAC unit!
Don's Random Things on the Internet
Fellow word geeks and English teachers … the evolution of the alphabet
Farm Safety Week is here… this is a powerful reminder to keep that machinery out of the power lines
A bad day at work for somebody – this train is too tall for the bridge.
You may say if you had a bunch of money you'd want to give it all away, but this guy actually did it.
Have a great week Everybody!