TVEC Annual Membership Meeting 2020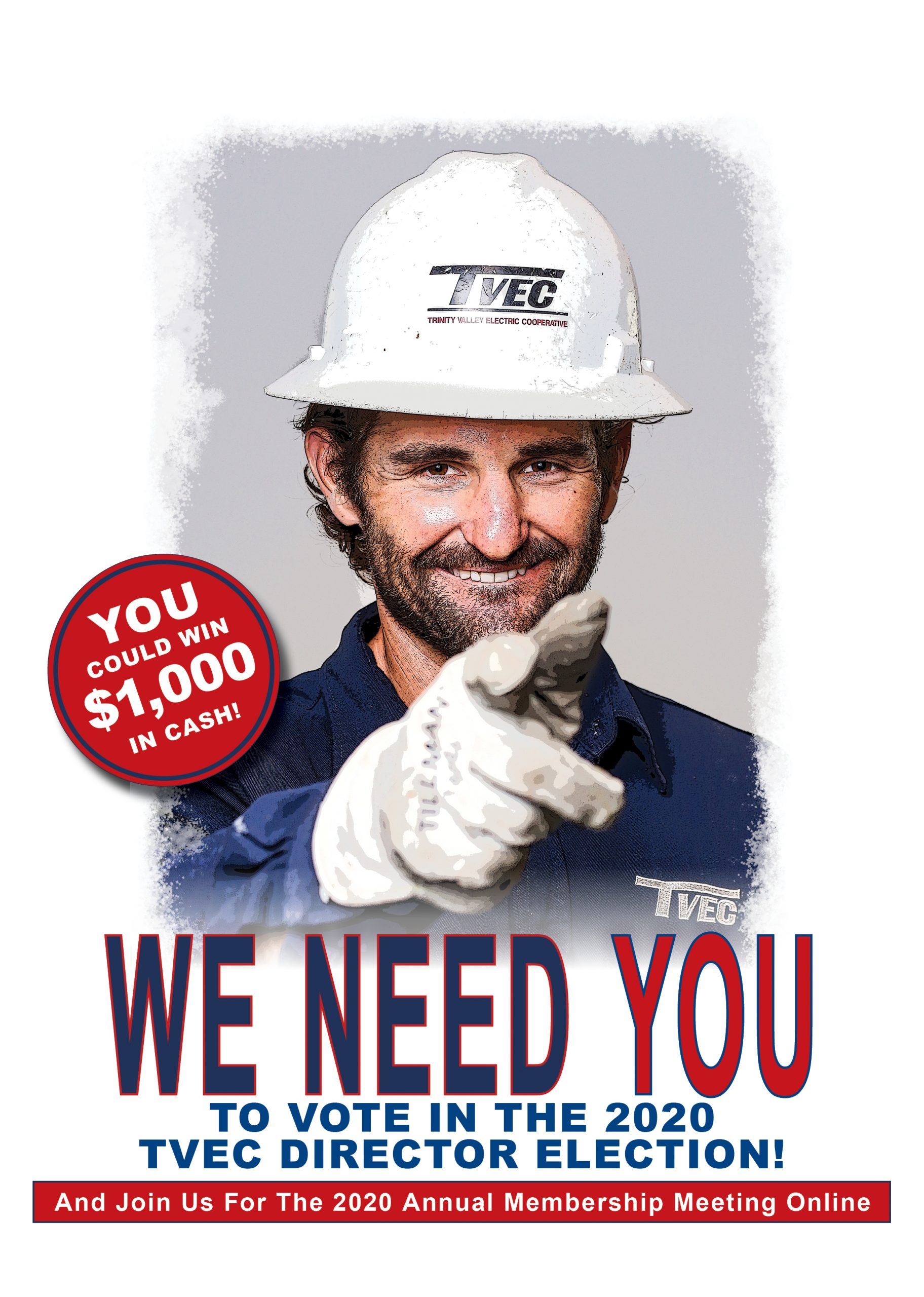 Register For The 2020 Annual Meeting
Fill in the fields below to register for the 2020 TVEC Annual Membership Meeting.
You will receive a link to attend the online meeting via email prior to the event.
Members may also view a recording of the meeting through the online TVEC Member Portal after the conclusion of the event.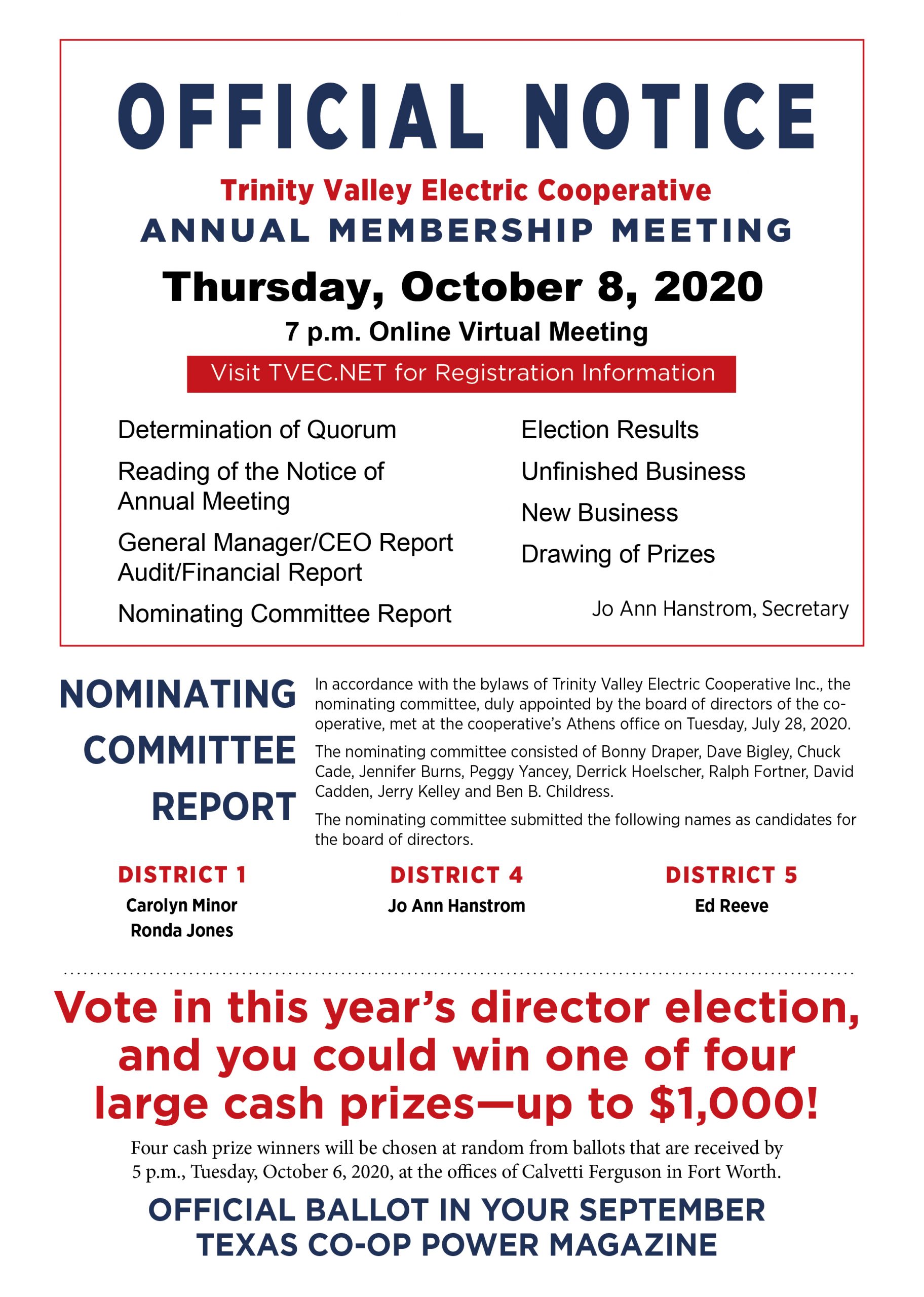 Join Us Online for The 2020 Annual Meeting!
In order to protect the health of TVEC members and staff, and to accommodate the ever-changing rules and guidance regarding large gatherings of people, we have moved the 2020 TVEC Annual Membership Meeting online. While we will not be able to shake hands and share conversation in person, the annual meeting remains a key part of co-op business. It is a chance for the member-owners of the co-op to stay informed about the business side of TVEC, as well as the good your co-op does in the community.
Please join us online at 7 p.m. October 8 to hear from co-op leaders and get caught up on how TVEC is doing in 2020. While we won't get to shake hands and talk in person, it will still be a great opportunity to be a part of your co-op community.