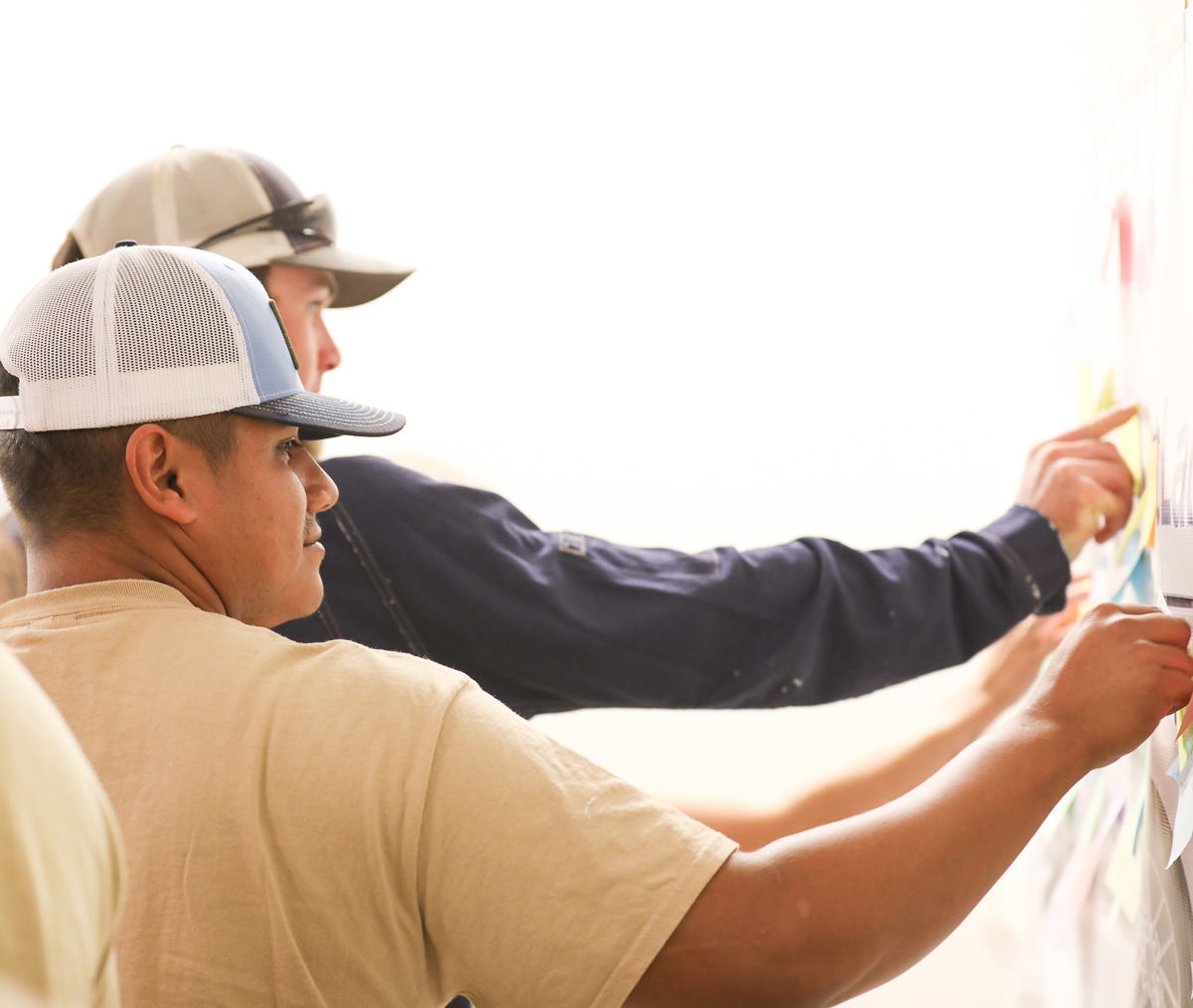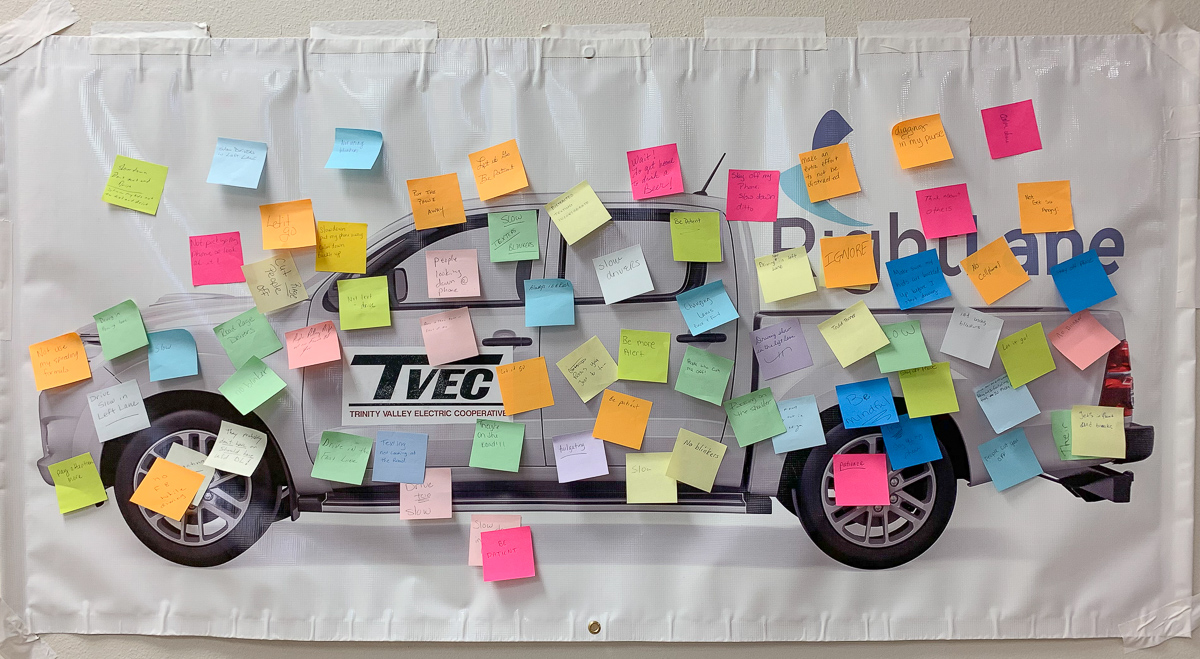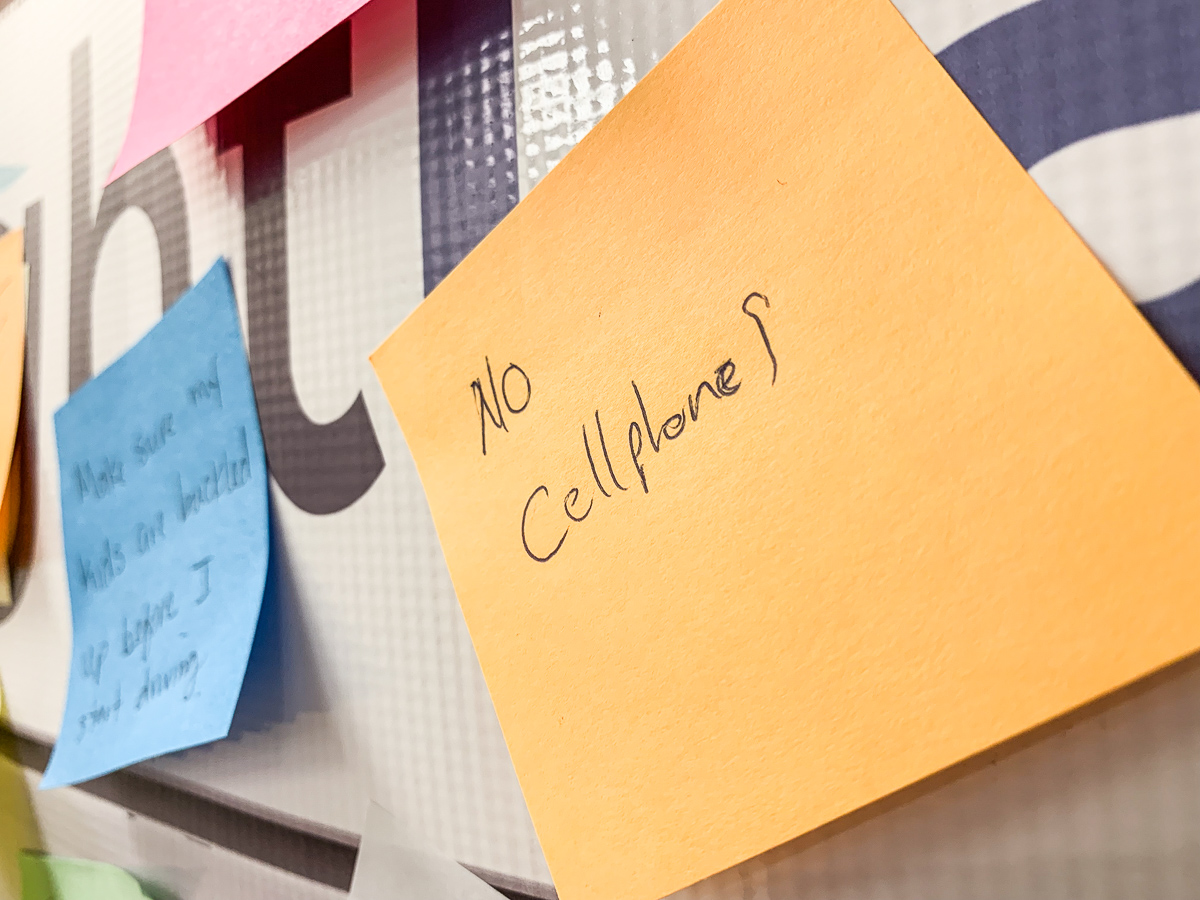 TVEC crews and employees cover a lot of territory, which means a lot of time on the road. Working safe doesn't just mean being careful while climbing the poles, it means getting to and from work, and the job site safely.  All TVEC employees spent time in driver safety training last week with a commitment to making positive changes whether they are driving a company vehicle or not. It is another way TVEC employees commit to the safety motto – Everyone Home Safe 24/7/365. That goes for our members too!
Large Outage Update
It turns out the big outage Sunday 8/18 was caused by vegetation/trees. The story doesn't mention the surrounding areas outside of SWEPCo that were affected, but the reach went from TVEC service territory all the way to Louisiana.
Speaking of tree maintenance, here is a story from back in March about TVEC's right-of-way program and how to pick trees to plant around power lines. We've had a few successive years of very wet springs, which can really boost tree growth. Planning your landscaping to account for how big a tree will eventually get can really help keep the lights on.
Weather Outlook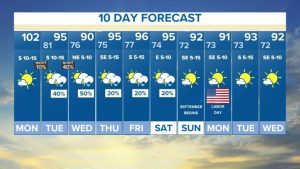 It could be the hottest day of the year in parts of North Texas, but it looks like a cooling trend and even possible rain starting in the middle of the week. Labor Day weekend looks good as well, have a great long weekend!
TVEC News
The TVEC Board of Directors meets at 1 p.m. Tuesday Aug. 27 at the Kaufman office.
Don's Random Things on the Internet
This history of the light bulb is more interesting than you may have thought.
I guess I never thought to ask why we use milk on cereal.
Something for your bucket list? Time Magazine compiles 100 great places for 2019 ... there are a couple of Texas locations on the list.
And, it is national dog day, so here is Toby when he was just a pup.