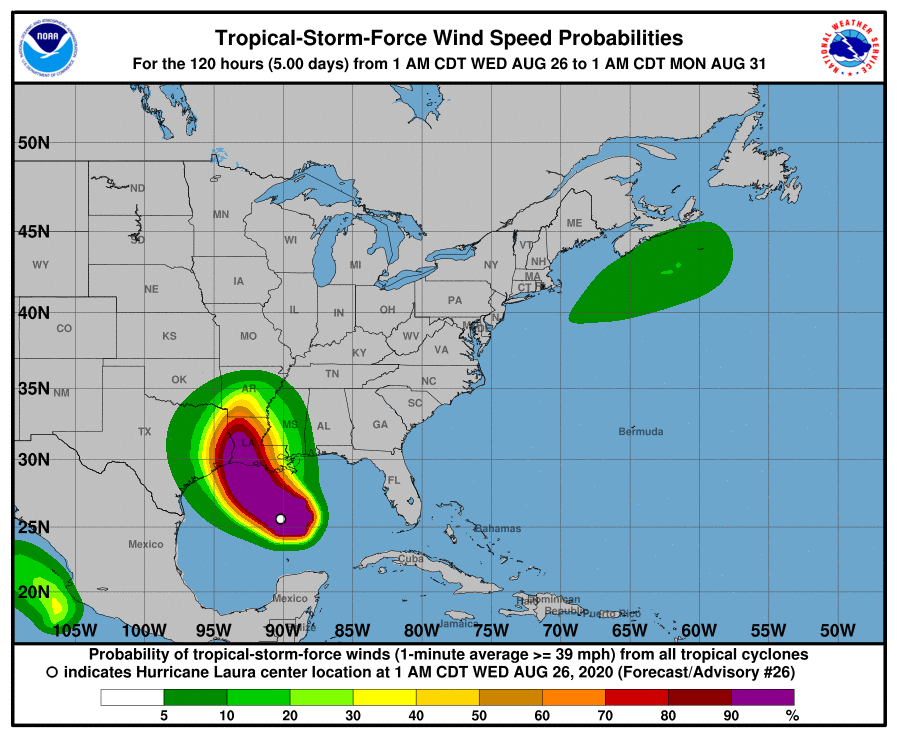 Are you storm-ready? While it looks like Hurricane Laura's path will probably be centered east of the TVEC service area, we are still in danger. The potential for strong storm conditions begins overnight Wednesday and throughout the day Thursday.
TVEC crews are prepped and ready for the possibility of damage from the storm. Many have also volunteered to travel and assist at other co-ops who may be hit hard by the storm in Southeast Texas after any local needs are addressed.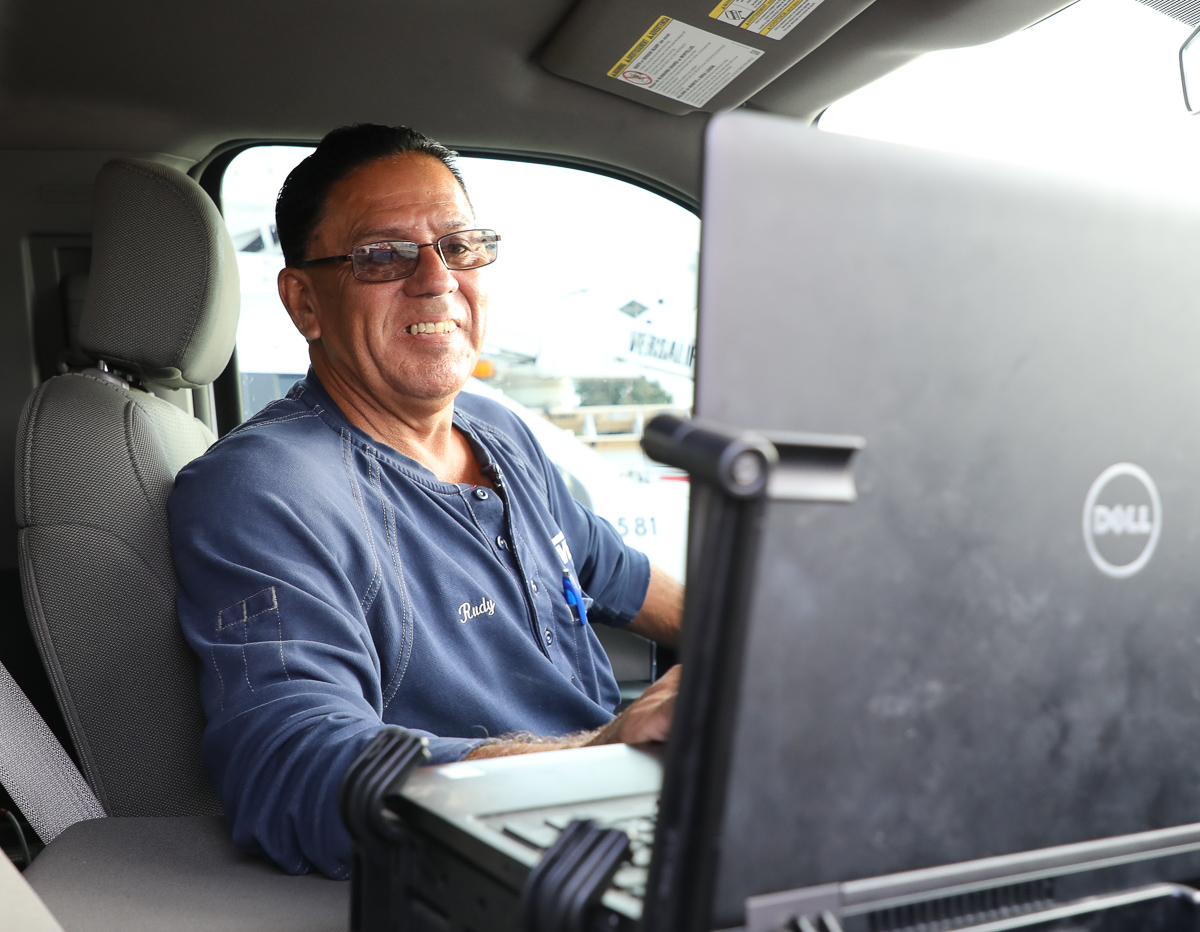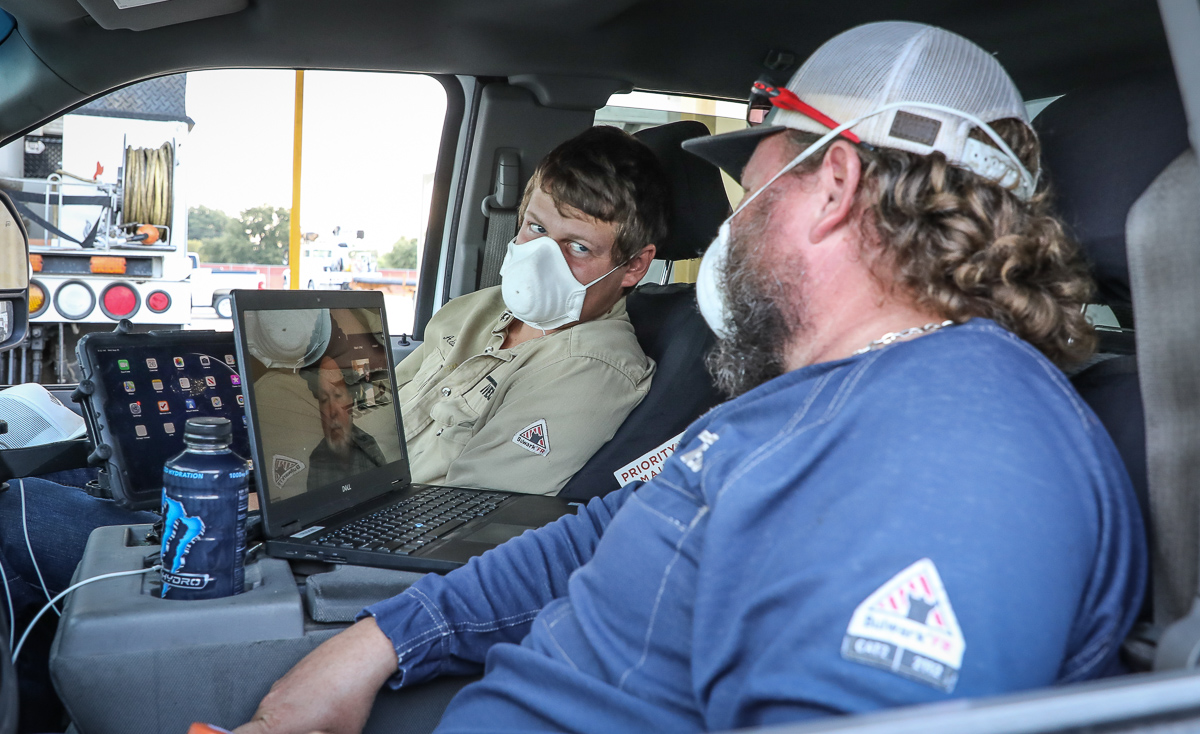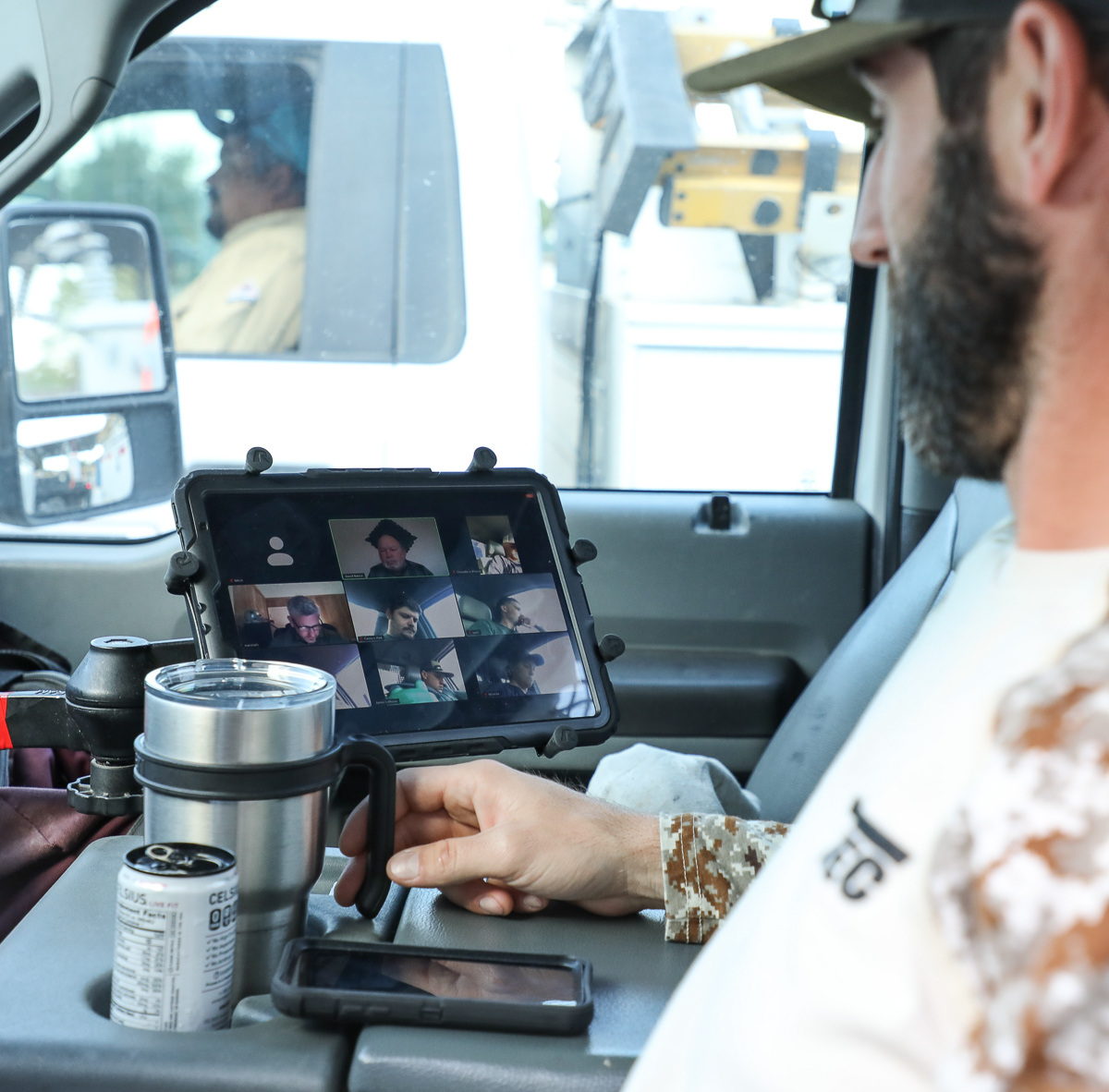 In these photos TVEC crews participate in safety meetings ahead of the storm's arrival. Lineworkers have adapted to working with additional safety and social distancing measures in place due to the COVID-19 pandemic.
Prepare now and be safe out there. Remember – never approach downed power lines. They can be energized, even on the ground.
Report power outages at 800-967-9324.