September Texas Co-op Power Magazine – Board Election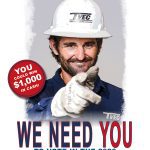 Your September Texas Co-op Power will be a little late this month to accommodate the TVEC Board of Directors Election. That issue should start hitting mailboxes after Sept. 8.  Co-ops are pretty special in having a board of directors made of of members, elected by the membership. And if you need any more incentive, there will be $2,000 in cash prizes, including a $1,000 grand prize! Winners will be chosen from valid ballots received by the auditing firm that counts our ballots. Ballots must be received by October 6 and include your name, signature and account number to be valid.
Do not send your ballot to our office or drop it off in the night drop… those ballots will not be considered valid ballots.
Resuming Disconnects Now Set For October
Also in the September issue of Texas Co-op Power is an article regarding the resumption of normal billing and service disconnection. The information in the magazine is no longer correct. At the time of the printing deadline, we had planned to resume all normal billing in September. That has since changed to October. See the updated information and full statement here.
Online Annual Meeting
The 2020 TVEC Annual Membership Meeting will be online! The schedule is the same, with the meeting taking place at 7 p.m. October 8. We will miss getting to catch up with all of the attendees, share a meal and enjoy your company. Like everything else in 2020, this is taking some adjustment, but we are planning to share a similar meeting environment in our online presentation. You will hear from co-op leaders, find out election results and, of course, there will be prizes. We look forward to seeing you online.
TVEC Crews Head To Help After Hurricane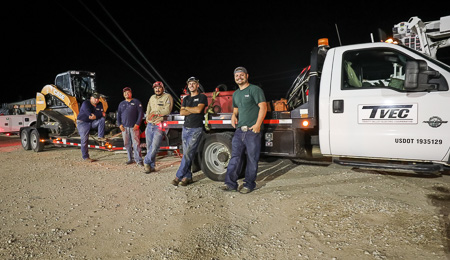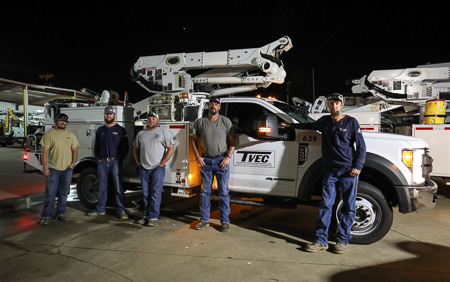 A total of ten TVEC linemen headed out before daylight on Saturday morning to help with power restoration after severe damage at Deep East Texas Electric Cooperative. Another five linemen are set to head that way on Friday if they are still needed at that time. It is great to be a part of the network of electric co-ops, where the Cooperative Principal "Cooperation Among Cooperatives" really means something special. Just as other co-ops have come to our aid, we are able to help get power to their members quickly after really catastrophic damage from Hurricane Laura.
Weather Outlook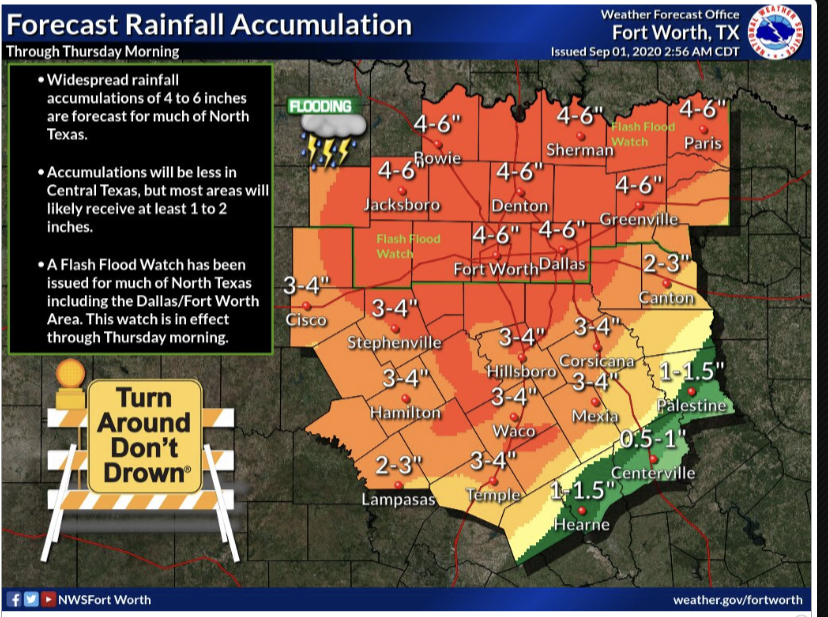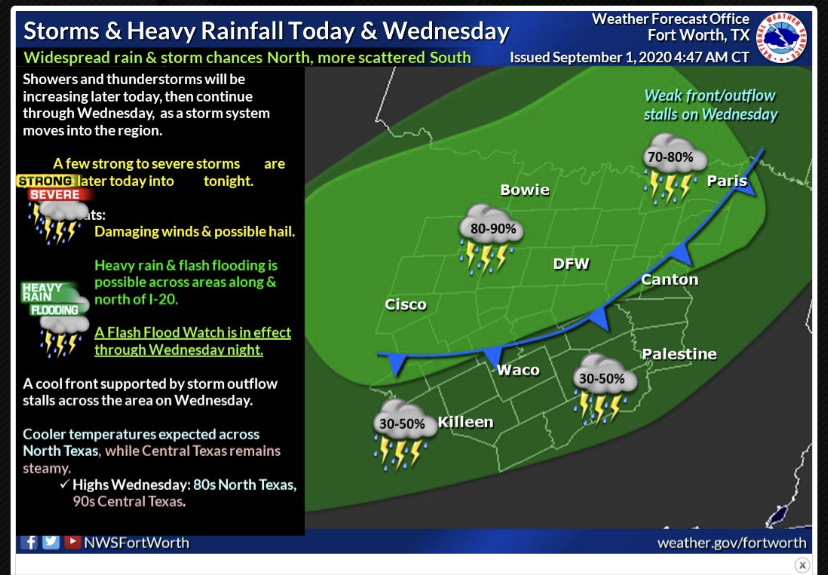 A nice rainy cold front comes in tonight and sets us up for some less-hot days. The warm up returns but hopefully are hottest summer days are mostly past us for 2020.
Don's Random Things on the Internet
Want to feel grateful to be in Northeast Texas? Here's a good reminder of how high rents can be in other parts of the country.
Sometimes you hear about people getting sick at the hospital. It used to be really bad.
Maybe less positive – Elon Musk put a chip in a pig's brain.
Everything else is politics these days, but have a great week anyway!