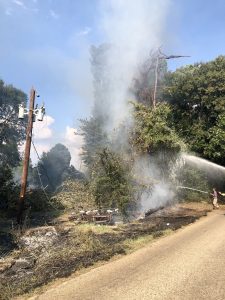 It was a busy Sunday evening for TVEC crews after a large tree broke two poles and knocked lines to the ground in the Berryville area north of Frankston. Repairs took longer than expected, but thank you to everyone for your patience on a hot evening while the crews worked to get things back in order. Also a big thanks is due to the first responders who got out there quickly to take care of the grass fire!
Board Election In Progress
The TVEC board election is well underway so please get your ballots mailed as soon as possible. Ballots must be received at the auditing firm in Lubbock that handles our election by Oct. 8. Need an incentive? You could win one of four – $500 bill credits! Winners will be announced at the TVEC Annual Membership Meeting Oct. 10, but you do not have to attend the meeting to win.
Board candidate biographies are on the website here or on pages 20-21 of your September Texas Co-op Power magazine.
TVEC is Hiring!
We have a two positions open, including a System Engineer and Apprentice Lineman 4 (or above).
Air Conditioner Efficiency
Fall may be quickly approaching but summer temperatures are still very much in effect. Here are some A/C troubleshooting tips to help make the most of your energy dollars until cooler weather arrives.
Weather Outlook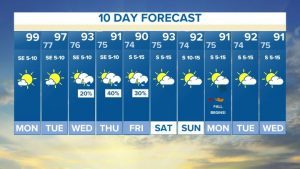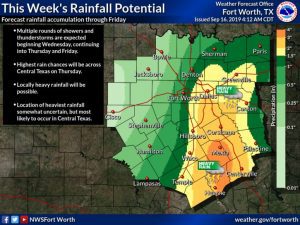 We will take small rain chances over no rain chances, and the overall temperature trend is going in the right direction at least.
Don's Random Things on the Internet
The Helping Angels of Kaufman County, one of your Operation Round Up grant recipients, is having a golf tournament Oct. 12.
Somebody made a goodbye note from a power pole, which is kind of funny… (Also, please don't put signs on power poles, it can cause real problems for linemen!)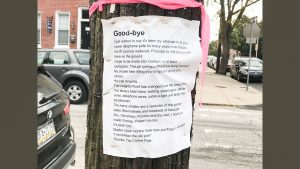 Any plumbers want to explain how this toilet-under-the sink would hold up? For tiny house owners it could be a good solution I guess…It looks like there is one to store in the shower too, for you multitaskers out there.
And finally, since photos are my thing…here are the finalist for the Comedy Wildlife Photo contest this year.