Board of Directors – 2019 Candidate Information
2019 TVEC Board Candidate Biography and Contact Information
District 2 - Jerry Priest, Incumbent
---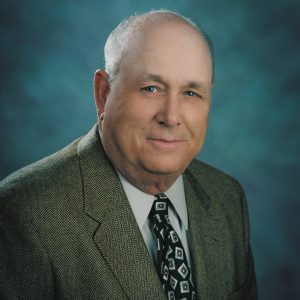 I, Jerry Priest was  born and reared in Canton, Van Zandt County, Texas. I went on the Kaufman County Electric Cooperative Board in 1981. The cooperative served the rural areas in five (5) counties east of Dallas and had approximately 12,500 meters, 58 employees, with seven (7) Board of Directors. Since the inception of the cooperative the board has always met on the fourth Tuesday of the month. I have seen the Co-op grow from 12,500 meters  to 72,000 today. I supported the merger in 1997 of Kaufman County Electric Co-op and New Era Electric Co-op forming Trinity Valley Electric Cooperative. This has provided great benefits to the members by reducing the operating cost and combining the Board of Directors. It provided a reduction in rates.
My family owned and operated a country store (Priest Store) at the intersection of state highway 243 and highway 47, for 50 years. I have owned and operated Jerry's Pizza in Canton, Texas for 44 years and farmed and ranched in Van Zandt and Kaufman County for 52 years. I have been married for sixty 61 years. I have three children, seven grandchildren and two great grand children. TVEC is one of the fastest growing co-ops in the state. I feel my time and experience on the board will benefit the co-op in the future. We are working with our power supplier in hopes of seeing a rate reduction in 2020.
I am asking for your vote and support in the upcoming board election.
Phone: 903-848-4098
Email: jap0128@aol.com
District 2 - Gerald Don Becker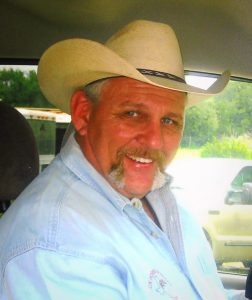 I am making it known that I am interested in serving on the TVEC board of directors. I feel that I am qualified for the following reasons:
*I bring with me over 35yrs of paid fire service.
* I have served in a number of capacities during my employment with the City of Plano including SOP review committee, advisory committee, training committee; apparatus design committee (designing approx. 10 million dollars of apparatus in the last 6-8yrs, apparatus standardization committee, and served on the interview board to hire the Fire Chief for Plano.
*I already have two years service for ESD1, (Kaufman Emergency Service District) serving as President, and have a clear understanding of operations of the district.
*I have gained the required training and currently have met the requirements to be one of the, if not the first and only, state certified ESD commissioners in Kaufman County.
*I improved the ESD1 by starting the implementation of SOP's for the board to operate under. Implemented a capital improvement fund account. Increased awareness of ESD short falls of health and Safety Codes and began efforts to correct them, reducing the board and service providers liability and increasing transparency to the citizens.
In closing I would be proud to serve as a TVEC Director. I have a real vision for the betterment of our community and the task of improving our services with better training, better equipment, increased manpower, more programs for members, and above all else a better service to our citizens.
Phone: 214-729-4679
Email: gndb2934@yahoo.com
Facebook: Don Becker
District 6 - Howard O. Tillison, Incumbent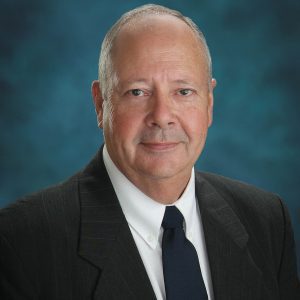 Howard Tillison is a lifelong resident of Henderson County and a co-op member for over 25 years. He is a retired business owner with extensive service, sales and manufacturing experience. His 25 plus years of customer relations serve him well as a Board member that is dedicated to the TVEC member/owner. He is a fiscal conservative that believes his Board service reflects the manner in which he would want to be represented (The Golden Rule ).
Nelda and Howard along with their children Mark and Stacie will celebrate their 50th Wedding Anniversary in August. Their residence is in Murchison and they attend First Baptist Church there. Howard has served on the TVEC Board of Directors since October 2007 and has through NRECA continued education/training been certified a CCD (certified Credentialed Director) and a BLC (Board Leadership Certified) director. Further education/training has earned him Director Gold Certificate through NRECA continued education.
The electric supply grid is the most complicated business or machine in the world. It touches almost every home in America. Right now it is in a rapid state of change and your TVEC Board of Directors along with a superlative organization is keeping abreast of the technical, regulatory and political changes that amass on a daily basis.
Phone: 903-469-3620
Email: htillison@aol.com
District 6 - Kelli Krieg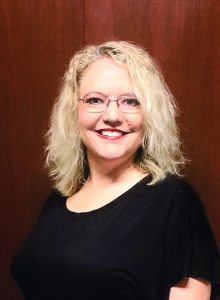 Kelli Krieg was born in Lubbock, Tx on November 25, 1974, where she spent most of her childhood years. Coming from a family of rodeo enthusiasts, Kelli was a competitive barrel racer for many years. In 1995 she moved to East Texas to start a new chapter in her life. In 1999 her first son Lukas was born. In 2001 she started working for Southside bank where she processed loan documents before moving on to working new accounts. During this time, she also had a blind date and is now married to that man Gary 14 years later. After 8 years at Southside Bank she became pregnant in 2009 with her second son Lance. Kelli decided to stay home a few months with her new baby boy. At the end of those few months Kelli began her career as an award-winning licensed P&C insurance agent. She has enjoyed her position for the past ten years. Starting off with a captive agency before moving on to her current position at an independent agency in Lindale, TX. She and her husband Gary own a sign shop in Brownsboro. For the past seven years along with her sales, she has donated her time and services for many causes in her community. The family has been active with FFA and 4H projects in previous years with her oldest son and will become more active with her younger son as he gets older. Kelli stays busy with our TVEC Facebook page, approving new members, posting announcements and the Did You Know articles.
Phone: 903-752-9129
Email: kkrieg1125@aol.com
Facebook: Kelli Mapes Krieg
District 7 - David Lang, Incumbent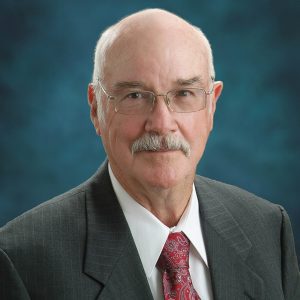 David Lang was born and reared in Anderson County, graduate of LaPoynor HS and Trinity Valley Community College (HCJC). He served four years in the U.S. Air Force and completed his college degree from Texas Weslyan Univ. in Fort Worth while working and raising his family. David recalls when REA began operation in Anderson County (1948) and they pulled the string for the first electric light; he is proud of what the Co-Op has become in his lifetime.
David and his wife Ruth returned to Anderson Co. from Parker Co. where he served on the Board for Happy Hill Children's home, was a bank director, raised two sons, Mike & Rita/Brian & Sheree and has 5 grandchildren and 3 great granddaughters. David owned and operated three successful businesses, one of which drilled all the water wells for the US troops in Somalia ; In 1987, he was honored as an Outstanding Ex-Student of Trinity Valley Community College for his accomplishments in his community and business. The Small Business Admin. selected him as the Small Businessman of the year for the State of Texas in 1997.
Both Langs are community oriented which speaks to why David was elected to the Board for TVEC and has been a member for nine years. David recently retired from driving U.S. Veterans from Palestine to the VA Hospitals in Waco & Temple logging in 1,000 volunteer hours.
He and Ruth will be married fifty nine years in November and are active members of the First United Methodist Church in Athens.
Phone: 903-477-9139
Email: davelang@hughes.net
District 7 - Robert L. Bass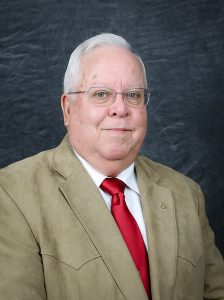 A successful professional career and enthusiastic service to his colleagues and community combine to help introduce Rob Bass.
Rob's professional career spans 35 years in operations, sales and customer relations, primarily in the oil and gas industry. Early in his career, Rob worked for Shell Oil Company in operations. As a director of an oilfield supply company, he traveled to the Far East and Middle East selling instrumentation to drilling companies. As a sales executive with Rig-A-Lite, Rob sold light and motor control centers to oil industry customers. As a regional sales director for Plastic Suppliers, Inc., he sold thin film plastics to varied industry customers throughout seven Southwestern states and Mexico.
Following his successful sales career, Rob moved to Palestine, Texas, where he runs a small sheep farm. Well respected for his farm management, he was invited to participate in the farm Bureau's leadership program. He is past president and regional director for the St. Croix International Hair Sheep Association and past director of the North American Hair Sheep Association.
Active in his community, Rob is a member of the Palestine Masonic Lodge #31, past president of the Anderson County Master Gardeners and past president of the Tyler, Texas Kennel Club. He currently serves on the Anderson County Rural Economic Advisory Board.
Rob majored in business at San Jacinto College in Deer Park, Texas. He also attended numerous professional sales training seminars.
Currently living in Palestine, Rob enjoys spending time with his wife Joy, helping her raise shelties and tending their sheep.
Phone: 903-948-0509
Email: rbass07@yahoo.com
District 7 - Jean Riggs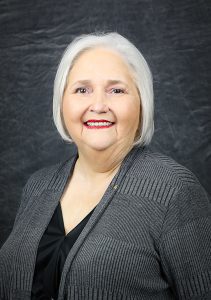 Toastmasters International, the World's largest Communication and Leadership organization, awards the DTM (Distinguished Toastmaster) as the highest level of achievement earned in Leadership and Public Speaking.
Previous Board Experience: International Director for Toastmasters, Chair Deer Park Federal Credit Union, City of Deer Park, Parks and Recreation Board Secretary, Ex-Officio Member Wagoner County Senior Citizens, President of Wagoner Animal Guardian Society, Ex-Officio Member Cain Center Board of Directors, Rotary International, Chair of Foreign Exchange Students and among first women to be allowed membership.
We Own It: Applied and accepted in 2018 Fellowship and a 2019 Graduate.
TVEC: I have regularly attended the TVEC Board of Director meetings since 2017. I have recommended Bylaw changes, proposed new ones, requested Policy Changes for Directors, and also requested a change in meeting times or to record them. I introduced energy conservation program and broadband internet. I served on the 2018 Nominating Committee.
Professional Speaker, Consultant: Corporate Clients include but are not limited to the FBI, Social Security Administration, New York City Planning and Zoning Department, Houston Police Department, Denver Police Department, Youth Leadership Programs, Scholastic Books, U.S. Embassies, several colleges and universities.
Retired: City of Deer Park, Texas; primary duties Management of five (5) municipal facilities, Special Events Planner, Programming Development, Managed a large staff. Prepared/implemented multi-million dollar budget. Business Manager, the Art Park Player Dinner Theatre. Co-Owner, The Clown Company in Houston providing entertainment for both corporate and private clients.
Currently: Administrator TVEC One Voice for Choice Facebook page.
Phone: 903-288-2899
Email: jean.riggs@yahoo.com
Facebook: Jean Sharman Riggs