Several TVEC employees were recognized last week for some impressive achievements in service to co-op members..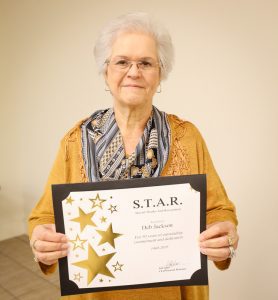 First – The wonderful Deb Jackson has now worked at the co-op for 50 years. She is behind the scenes in the accounting department, but a key component in keeping the co-op running efficiently!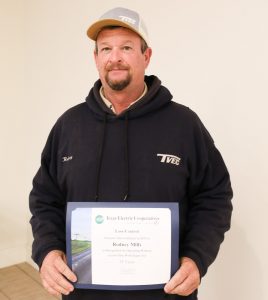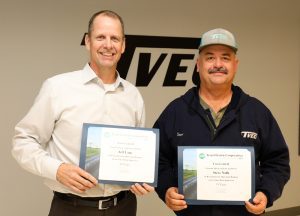 And – Three employees were recognized by Texas Electric Cooperatives for their time spent working without a Lost-Time Accident. Crew Foreman Rodney Mills (35 years), Contractor Coordinator Steve Nalls (30 years) and GM/CEO Jeff Lane (30 years) have a great record of making the "Everybody Home Safe 24/7/365" motto a reality.
Time Change Checklist
It was a beautiful fall weekend, so if you are like me you didn't find time to check any home safety/maintenance/efficiency type items off the old checklist that you might normally do this time of year. Testing smoke alarms, first aid kits and medicine cabinet expiration dates, changing A/C filters and inspecting door weather stripping are all good ideas. Might as well clean off the refrigerator coils as well.
And.. in case you were wondering… some Daylight Savings history and facts.
November Texas Co-op Power Magazine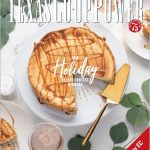 The November Texas Co-op Power magazine should be hitting your mailboxes this week if it hasn't already. Here is a digital version if you would rather read from your phone or computer.
And if anyone wants to test the award winning holiday recipes, I am ready and willing to taste test any and all, especially the "Breakfast Campeones" from page 38. I'm just here to help :).
Weather Outlook
Another cold front with possible heavy rain comes through Wednesday and into Thursday but it looks like a nice weekend ahead. At least we can move the plants back out to the porch for a few days before another really cold spell comes in next week.
Don's Random Things on the Internet
On a serious note… with so much social interaction on the internet and photos and documents "in the cloud," we really have to consider what happens to your digital assets after someone dies, and it may be more complicated than you think.
Not really related – Residents of this Swiss town spend a lifetime aging a cheese wheel for their funerals.
Modern movie theaters are comfy and technologically advanced, but looking at these photos of run-down old "movie palaces" it seems we've lost something too.
And… a list of movies that in some way feature electricity.
They left out my favorite – the Godzilla movies have the monster crashing through transmission lines on a regular basis.