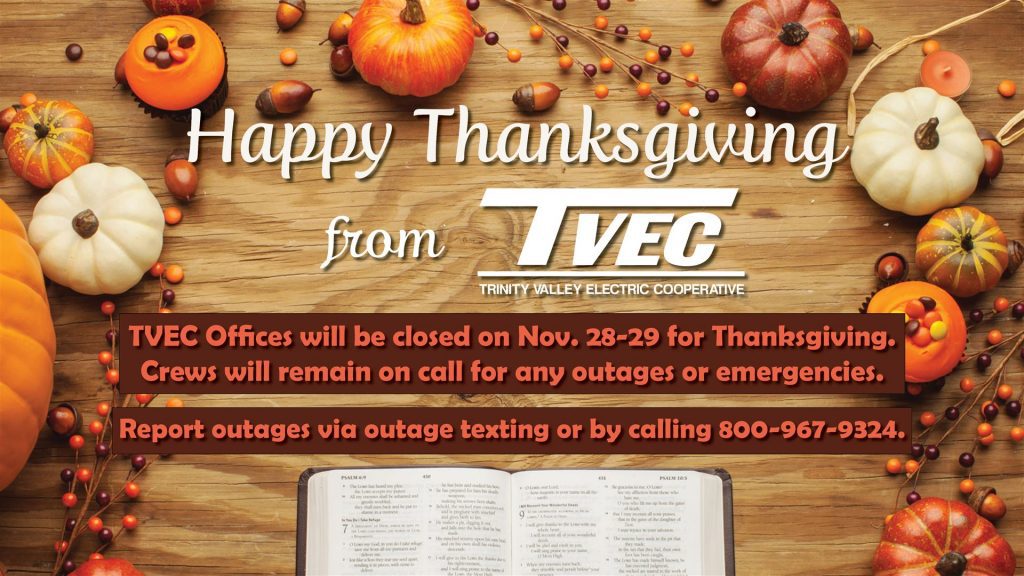 Thanksgiving is here at last! TVEC offices will be closed Thursday and Friday, but line crews and dispatchers will be working to make sure any outages or emergencies are taken care of promptly.
Good Catch
TVEC Energy Management Advisor Chris Walker had a good catch last week for a member who was seeing unusually high daily usage on her account. She assumed it could be a water heater problem, because at the same time the energy use went up, something seemed to be off and not as much hot water was available as she was accustomed to having.
What Chris found was a water leak in a hot water pipe, likely caused by the freezing overnight temperatures a few weeks ago. The steady leak was causing the water heater to run constantly, raising electricity usage.
You can track daily electricity usage and see usage charts with the myTVEC app, and on the TVEC Member Service Portal at tvec.net. While cold weather is the biggest driver of high usage, sometimes the electricity usage is the symptom of another problem. We are happy to offer free home energy audits for TVEC members.
Pole Top Rescue Training
Linemen have to be ready for emergencies, even if they happen at the top of an electricity pole. That means on a regular basis the linemen have to show that they can put on their gear, climb the pole and lower the test dummy safely to the ground in less than four minutes. These photos are from Kaufman last week, Athens crews did the same thing a few weeks ago.
Timber/Ag Tax Exemptions
Here is another reminder… there is just a month left for timber or agriculture sales tax exemptions renewed through the State Comptroller's office. Find more info and contact links here.
Youth Tour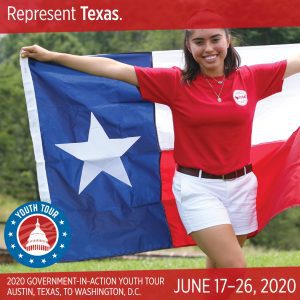 Applications are open for the 2020 Government-in-Action Youth Tour. Two TVEC-area teens will be chosen for this nine day trip to Austin and Washington D.C. It really is a great opportunity to win a "trip of a lifetime" experience. Find details here.
Weather Outlook
It looks like a stormy Thanksgiving weekend for many of us with a cold front bringing rain and even possible storms at the end of the week. Safe travels to everyone out on the road for the holiday. It may be a good idea to plan some indoor activities for the family gathering since you may be stuck inside together for the duration!
Don's Random Things on the Internet
Reduce the size of the dots until you have a koala photo? Sounds boring, strangely mesmerizing.
More reason to live in the country… Greenspace at home is correlated to longer lifespans.
If arguments get bad over Thanksgiving, just let it go…. holding a grudge can really make you sick.
Rainy day family game ideas for Thanksgiving.
Social (Media) Thanksgiving (Video)
I hope you have a great, safe and meaningful Thanksgiving weekend. Be safe out there everybody.