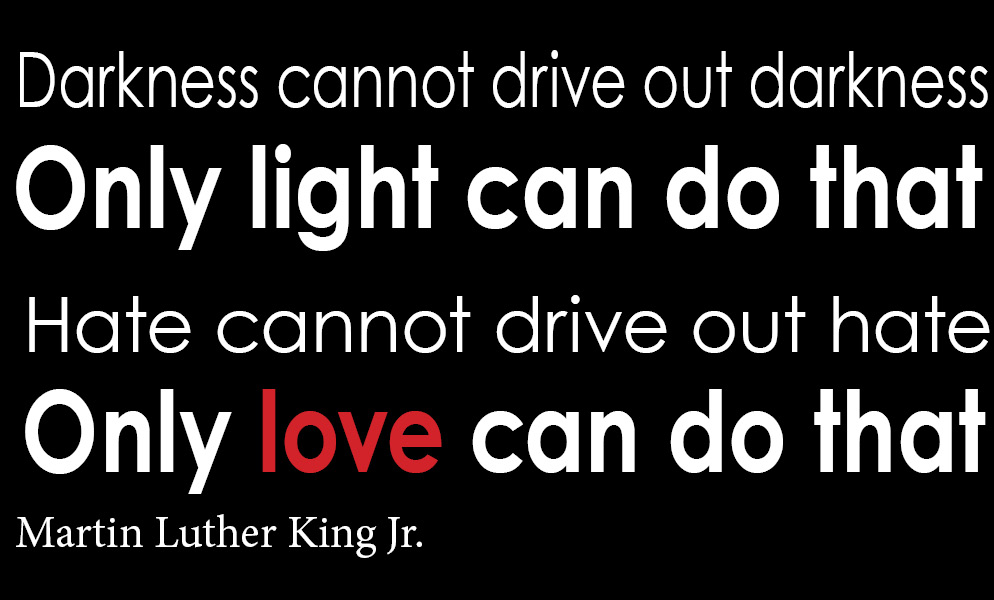 It is Martin Luther King Jr. day.. his actual birthday is January 15. I hope your day includes a bit of reflection on MLK and what his life meant. I know it has been a good conversation starter with my eight-year-old.
Texas Co-op Power Magazine – Online
In case you don't have a chance to sit down and read the paper version, you can check out digital versions of the TVEC edition of Texas Co-op Power each month.
Speaking of which, the December magazine had a short feature on Kaufman resident and TVEC member Jerry Reichert, who has been making wooden toys for underprivileged kids for 38 years.
And… TVEC member Ashley Zimmerman had a photo featured on the "Focus on Texas" photo page in the January edition. Nice shot, Ashley!
Survey Update
Thanks to everyone who took the time to fill out the TVEC Member Survey. We have some data entry to do on the paper surveys, and hopefully we will have some preliminary results to share in the next few weeks.
It Doesn't Seem That Cold, but…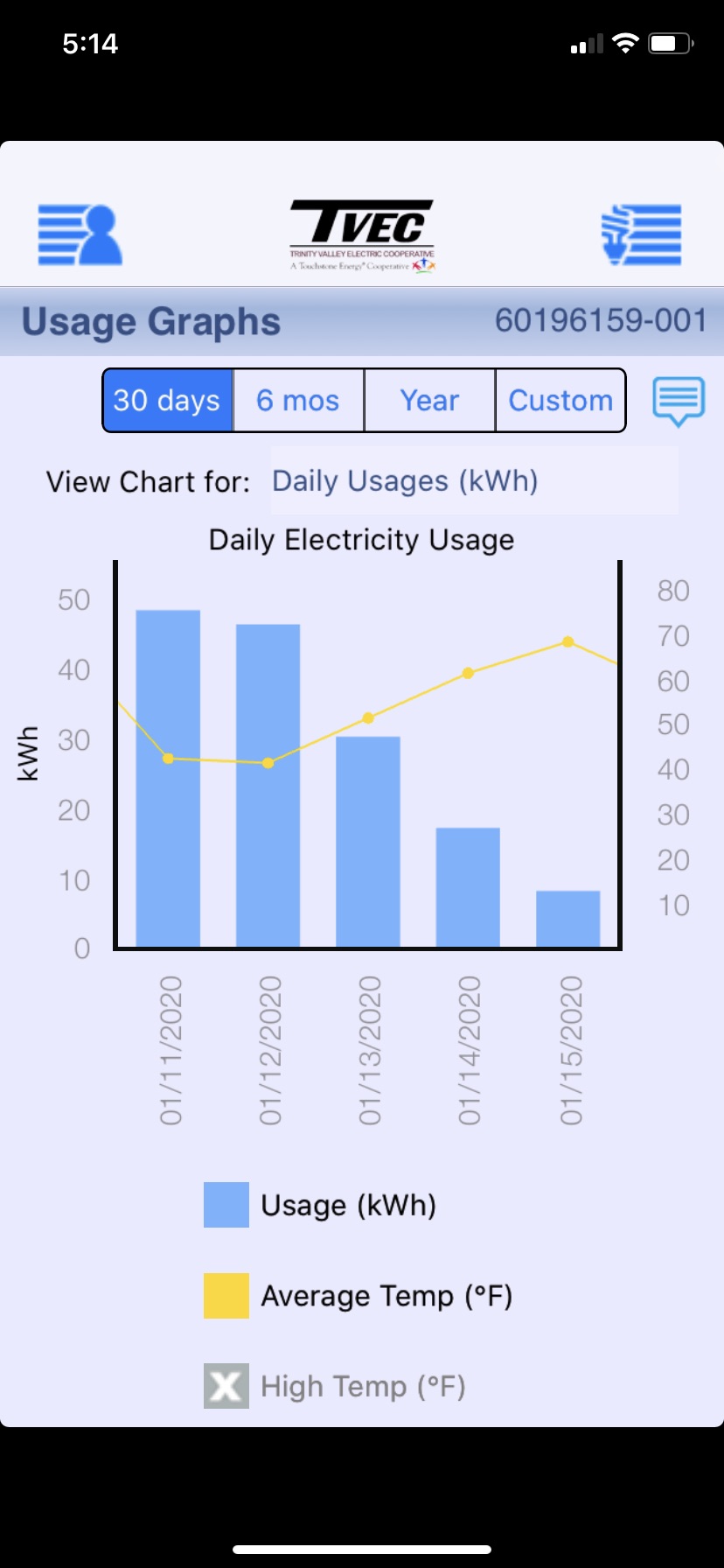 Why does my daily usage alert tell me I'm using almost as much electricity as in the summer time?
Air conditioners are generally tasked with evening out a 12-20 degree temperature difference in the summer if you keep the recommended 78° thermostat setting.
With cold weather, heaters are often making up much more than 20 degrees to get to the 68° recommended indoor temperature. Those cold nights can really give your heater a workout, and if it isn't an efficient heat pump, the difference in energy use can be even more drastic.
Also take into consideration that water heaters have to use more energy to bring colder water up to temperature, and the overall effect of cold weather can be substantial.
Get daily usage alerts and see usage charts for your home in the TVEC Member Portal or the myTVEC mobile App.
Weather Outlook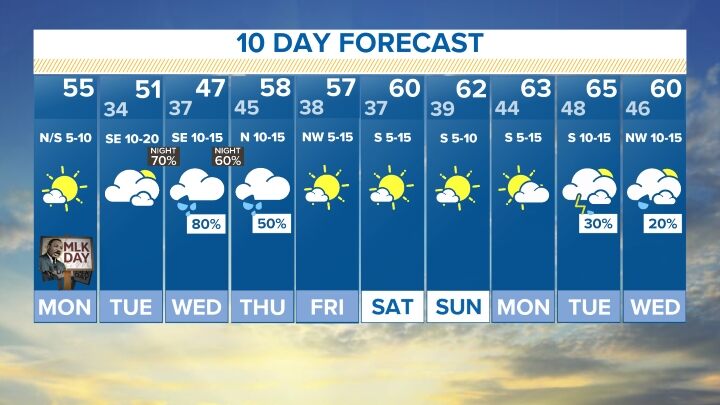 More rain is headed our way, and some more chilly nights to go with it. Thankfully there aren't any severe storms in the forecast. Even so, be careful on the roads and keep an eye out for our lineworkers working out there!
Don's Random Things on the Internet
Blood donation is always a good idea, but The Palestine Herald has a story noting that area blood banks are in need of donations.
It's an old story but this doctor who removed his own appendix still impresses.
Being a human alarm clock was once a job. But who woke the waker-uppers?
Seinfeld meets Star Wars

Have a great week, everybody.