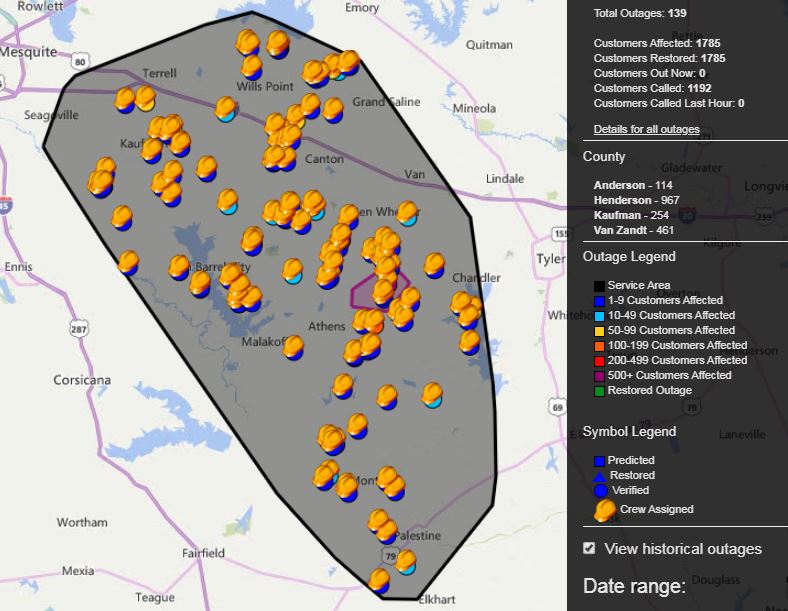 Friday night was stormy, as expected, but not as bad as it could have been. Outages were widespread, affecting about 1,700 TVEC members and keeping crews busy picking up downed lines, putting in a few new poles and replacing a lot of blown fuses. Overall however, it was much more like a spring thunderstorm event than a major severe wind/tornado type situation, so for that we are thankful.
Youth Tour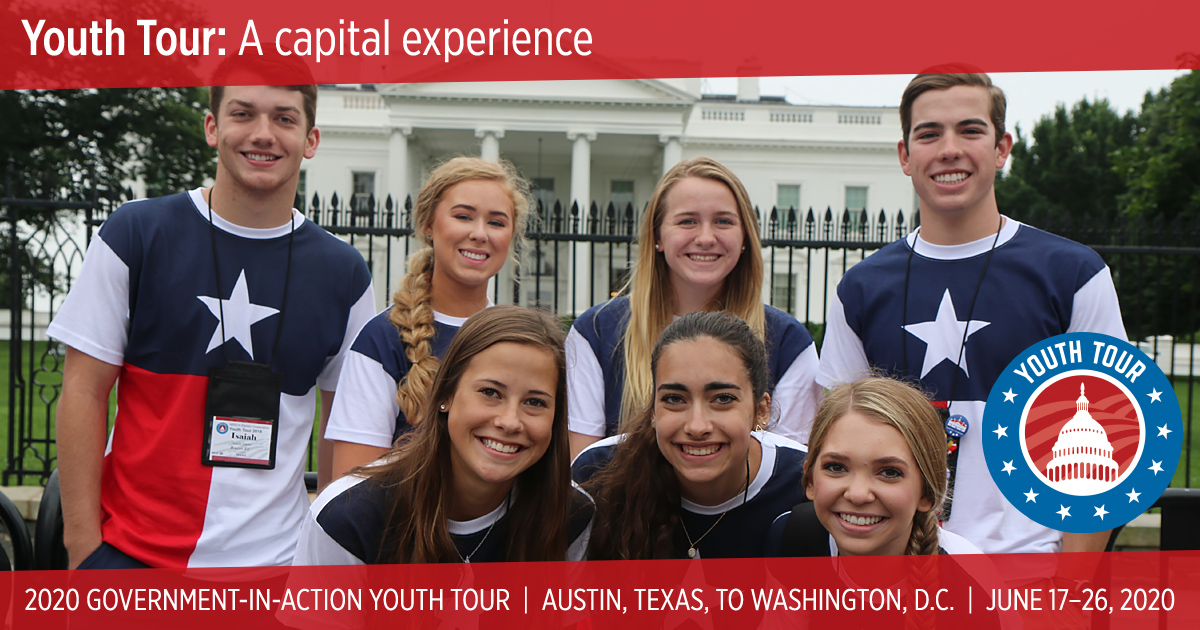 Applications are due Friday for high school students who want to win a spot on the Government-in-Action Youth Tour this summer. It really is a great opportunity to get out of the comfort zone and see what life will be like out in the "real world," while still having a great time, learning a lot and making some new friends along the way.
Parents, teachers and anyone who knows a qualifying student… give them a nudge and get them on their way!
Member Survey
This is the last week to let us know how we are doing and what we should be looking into as the co-op moves into 2020 and beyond. And of course you can also enter to win one of twenty $50 bill credits by participating!
Weather Outlook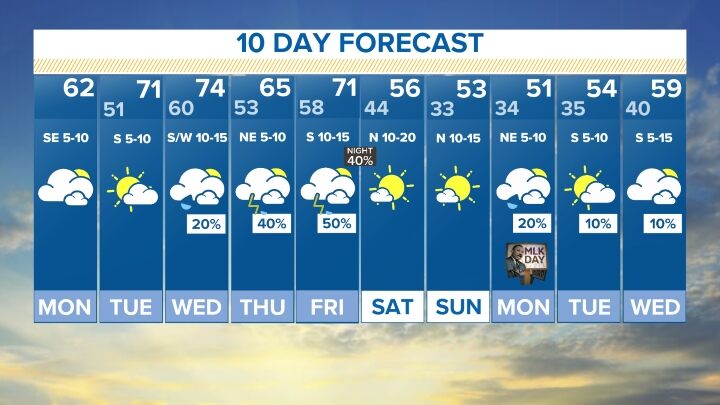 We have more rain chances in the middle of the week but temperatures will be back up. I remember seeing some predictions of a brutally cold winter but so far it has been pretty mild and I won't complain about that!
Don't let the warmth lull you into inaction on energy efficiency though! Once the cold does arrive it will be too late to make minor repairs and improvements that lead to big savings.
Speaking of small things.. it is a new year, have you treated your heater to a fresh filter yet? Keeping smooth air flow through the unit is more efficient, and it helps your HVAC last longer by keeping the internals cleaner!
If you want it to be super easy to remember, there are subscription services to send you new filters on a regular basis, or places like Amazon will do the same thing.
Don's Random Things on the Internet
How time spent with kids changes as the kids grow, in charts. With an 8-year-old and a toddler, these kind of tidbits and graphical representation of time are interesting to my geeky side.
Oscar award nominees have been announced, and I'm not the biggest movie buff but I look forward to seeing 1917 at some point. Here is how the Oscar-nominated film was made to look like a lot of long single-camera action sequences.
FYI. Or maybe TMI. Toilet paper history.
On that note, maybe that should be all.  Have a great week everybody!