TVEC Offices Closed April 9 for Good Friday
Line crews and dispatchers will be working to take care of any outages or emergencies, as always!
COVID-19 Resource Page
We've put together a list of links for members and small businesses that may be helpful during this time of pandemic response and economic uncertainty.
Lineman Appreciation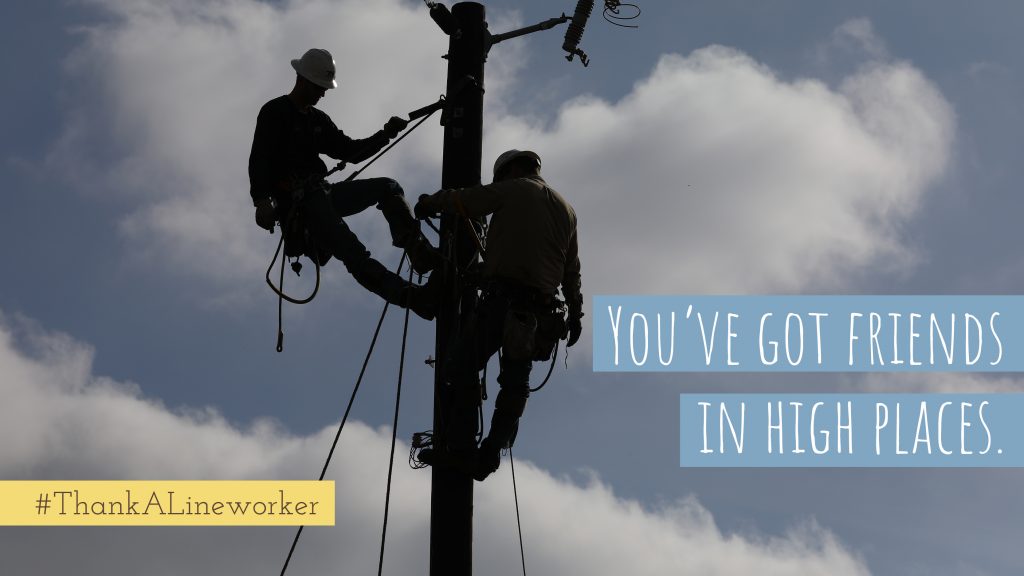 Co-ops celebrate lineworkers during the month of April, and in particular, Co-op Lineman Appreciation Day April 13. If you see some of these hard working folks out and about, give them a honk and a wave to let them know you appreciate them. We sure do.
April Texas Co-op Power Magazine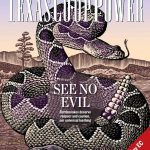 The April magazine should have hit member mailboxes by now but for those of you who prefer to read digitally here you go.
There is good info on our lineman and operations crews, and some good statewide stories about rattlesnakes, the famous XIT ranch and of course recipes, photos and more.
Weather Outlook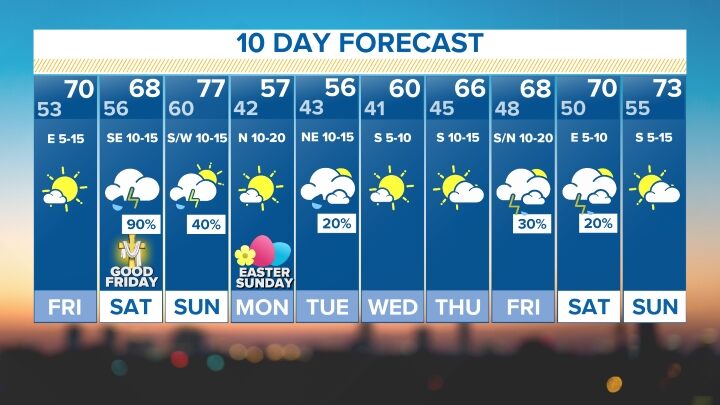 It seems like we have settled into the spring "rain on the weekends" weather pattern, with some random warm days in the mix. I finally had to turn on the A/C this week when we got to 90 degrees. With everyone home, comfort needs may add to energy usage. Don't forget to monitor the thermostat and turn off devices and fans when you leave a room to conserve.
Don's Random Things on the Internet
Not random I guess but here is an update on TVEC employees working from home (and why you may hear the occasional child's laughter in the background when you call in!).
Those hospital ships that have been sent to help in LA and New York have an interesting history.
A bit of trivia – surprising facts about some everyday household objects.
Storm season here.. the science of lightning.  And even more interesting in slow motion.
Have a great and meaningful Easter weekend, everybody.