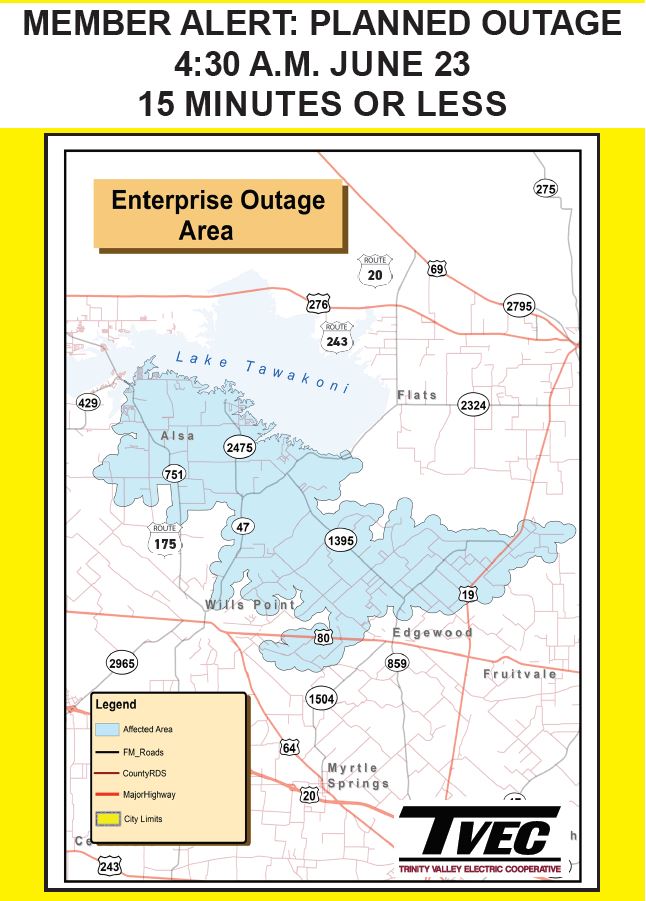 TVEC members south of Lake Tawakoni and eastward to area north of Edgewood and Fruitvale will experience a brief outage beginning at 4:30 a.m. on June 23.
The outage is necessary as Oncor crews re-route electric transmission feeds in order to make repairs on their lines.
The outage is expected to last no more than 15 minutes.