TVEC Employee Contracts COVID-19
Find a full statement here regarding one of our own in the TVEC family directly impacted by the virus. We encourage all our members to continue taking proactive measures to prevent the spread of this pandemic.
Planned Outage –
Planned Outage June 23, north of Wills Point and Edgwood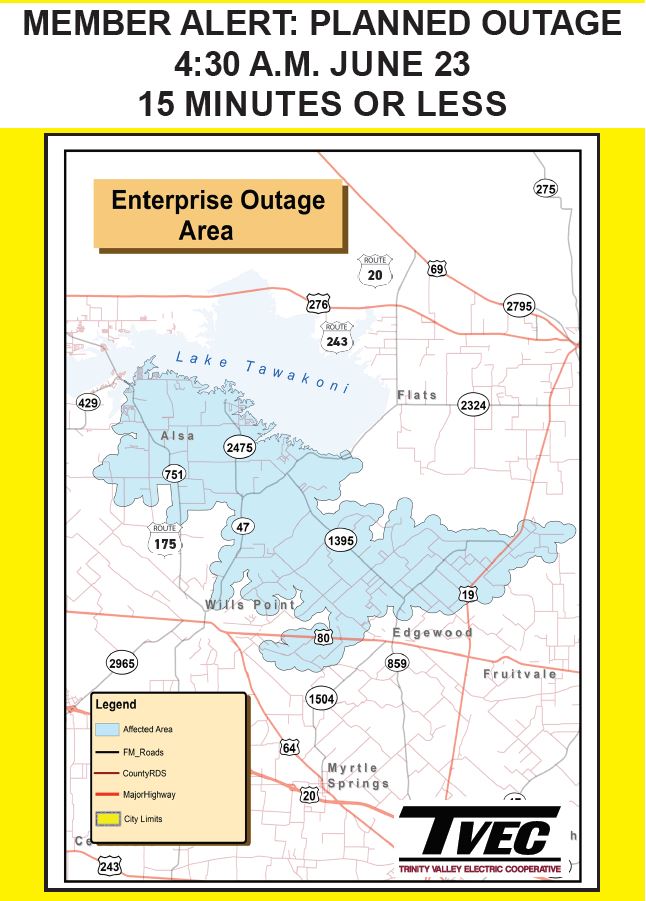 Members between Lake Tawakoni and Wills Point, and eastward to Hwy. 19 north of Edgewood will have a short planned outage as crews change electric transmission line routing so that Oncor can make repairs to their lines. The outage will occur at 4:30 in the morning and last about 15 minutes.
Upgrades Continue at Mabank Substation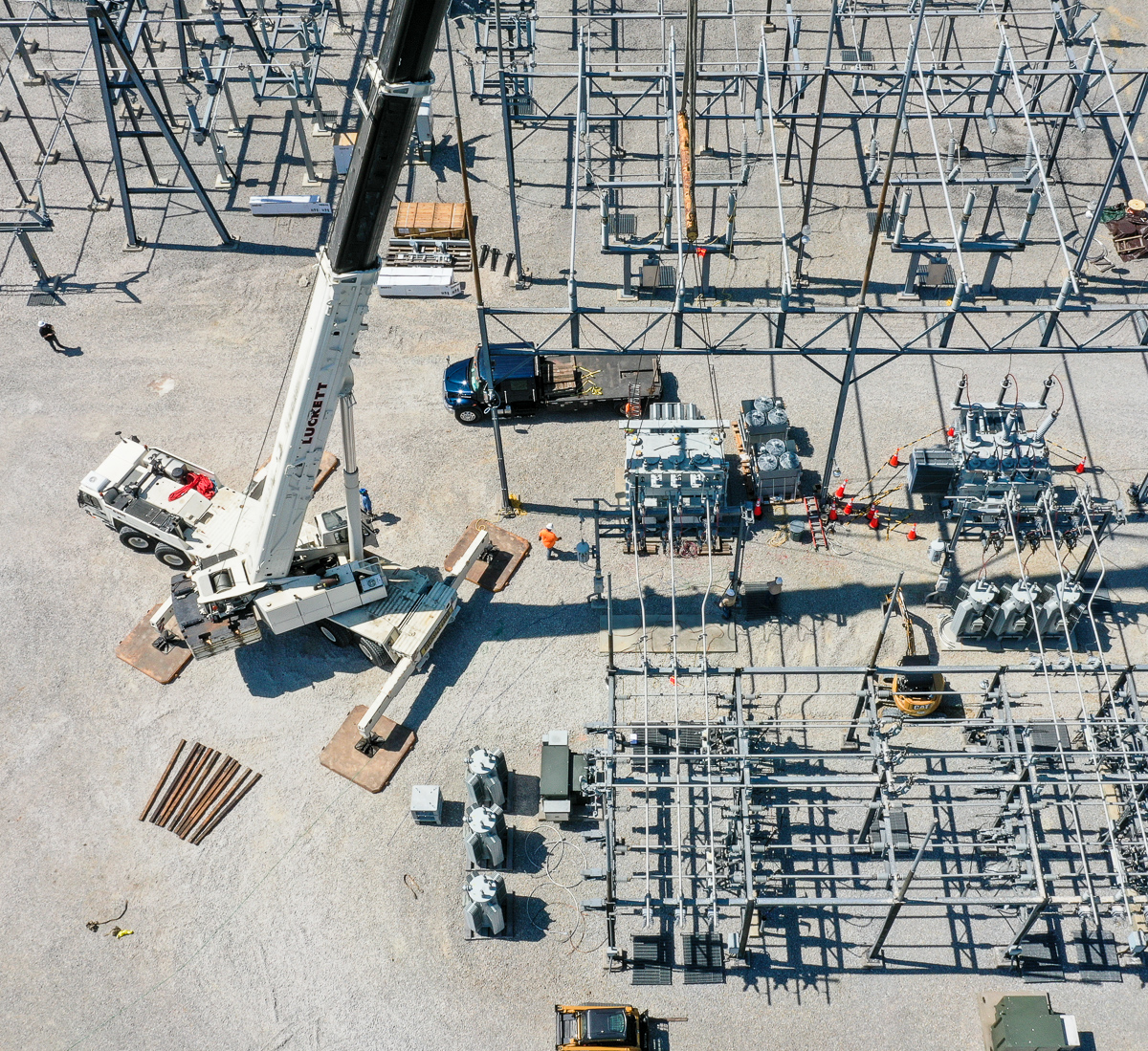 The second new substation transformer was hoisted into place this week in our Mabank substation. This investment in electrical infrastructure will help deal with increasing load in the area for decades to come.
No additional planned outages are expected for this area, as crews should be able to energize the new equipment without interrupting any service.
Weather Outlook
The upcoming week ahead looks like lower 90's for high temperatures, but first day of summer and the really hot days are on the way. Have you given your A/C a good check-up to make sure it is ready for summer? Change the filter, clear around the outside unit, check your thermostat settings and, if possible, get a professional to clean coils and ducts for optimum efficiency.
Don's Random Things on the Internet
Not random acutally, it is Juneteenth. June 19, 1865 marked the end of slavery in Texas and spawned what would eventually be a Texas state holiday. The celebration spread to other states and even worldwide.
Truckers get the goods to the people… here is a look at how that works and how the job is changing.
From the "if it seems to good to be true, it probably is" department … so called power-saver devices that plug into a wall socket and somehow magically optimize your whole house's power use. This video is a bit technical, but the simple result is, a capacitor device doesn't change actual energy consumption.
As the father of a two year old… this time-out chair could be handy.
And, for father's day.. some dad saves…

Have a great weekend, everybody.