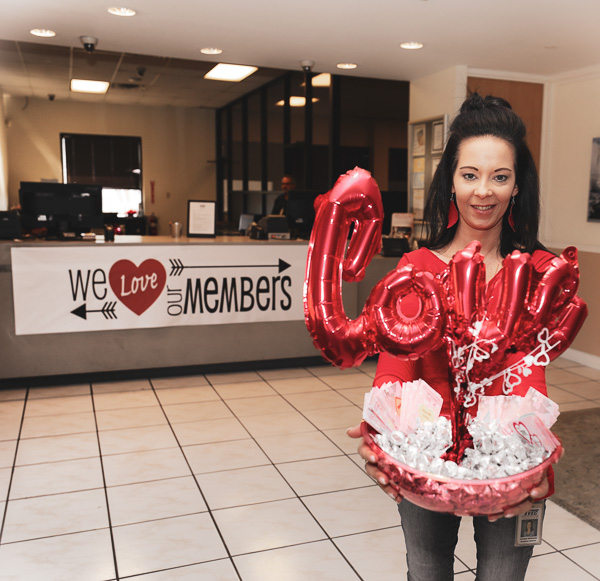 Like most businesses in 2020, a lot of TVEC business is taken care of online, on the myTVEC app or by phone, but we had some fun with Valentine's Day here at the TVEC offices. It is always great to see members in person! If you are lucky, there may be a few Hershey's Kisses at the counters.
Moral Support
This week TVEC employees rallied in support of one of our colleagues who is battling cancer. #teamsparkles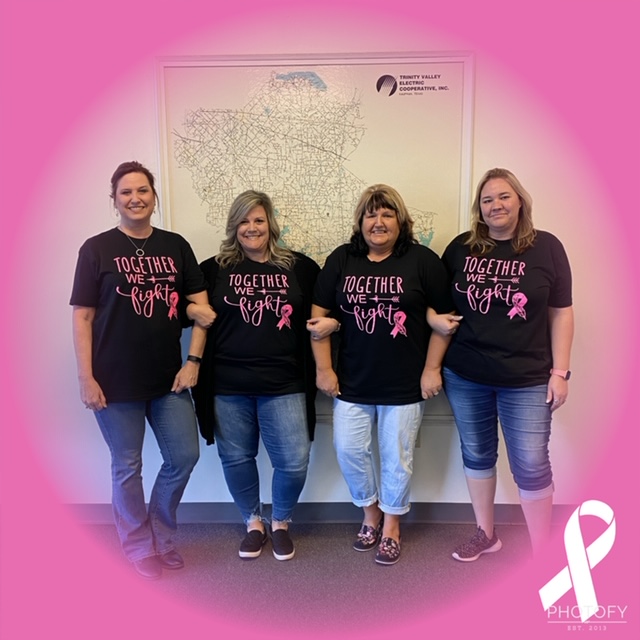 Beyond the Call
Co-op linemen are a brave and clever bunch, so no surprise that this group in Tennessee found a way to rescue a driver trapped in flood waters using their bucket truck.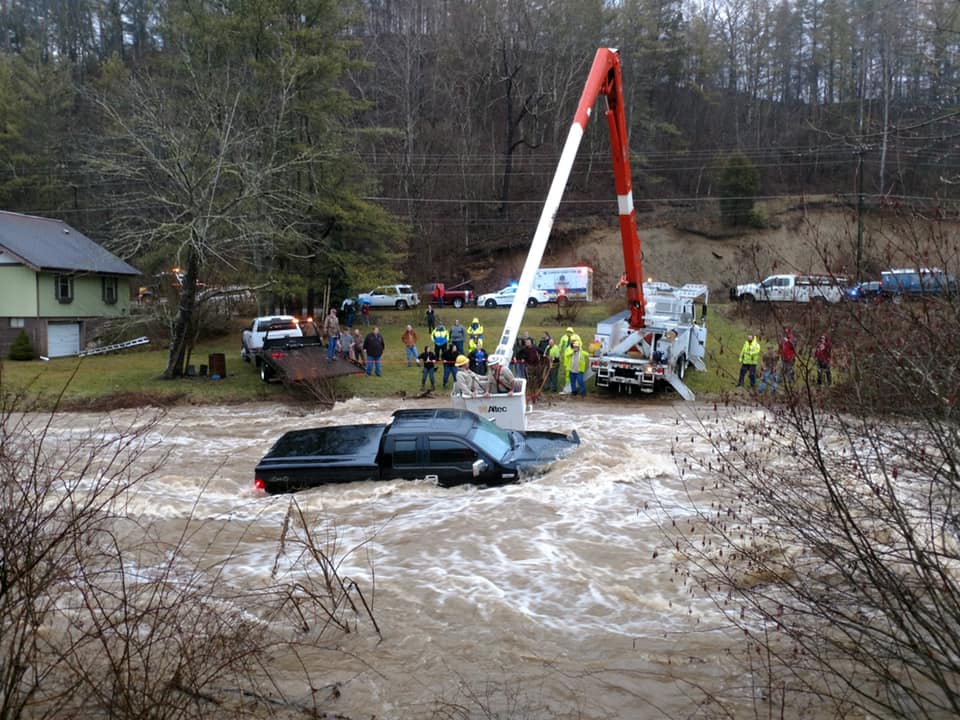 TVEC Board Meeting
The TVEC Board of Directors will meet next Tuesday, February 25 in the Kaufman office.
TVEC Spotlight – Mapping
From the February Texas Co-op Power magazine… a look at TVEC's mapping department.  Speaking of… we are hiring a mapping specialist. Find the details on our careers page.
Weather Outlook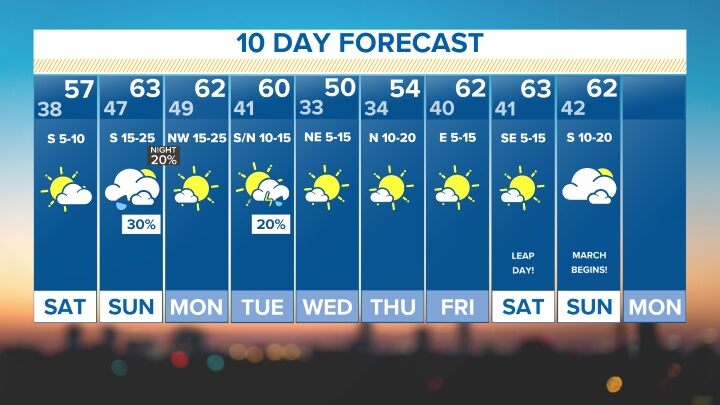 The groundhog may not have seen his shadow, but it is a long, wet slow break up with winter around here. More chances of rain, and near-freezing lows and some positively springlike days are lined up in the next week.  Don't forget to manage your thermostat to match the weather to minimize wasted energy usage.
Don's Random Things on the Internet
There are several TVEC-area locations in this nice photographic tour of East Texas.
Who doesn't like crispy food? Here's an amazingly deep dive into the science of making food crispy.. or is it crunchy?
If you lose a purse or wallet in Tokyo you will probably get it back.
Have a great weekend, everybody!