TVEC crews are preparing to contend with dangerously low temperatures as this week's severe cold approaches. Temperatures are expected to begin dropping throughout the day Thursday and remain very cold through the weekend.
Wind will be a major concern through the early part of this cold snap, which could lead to some power outages. Now would be a good time to save the TVEC outage reporting hotline, 800-967-9324, in your phone, or better yet, sign up for outage texting.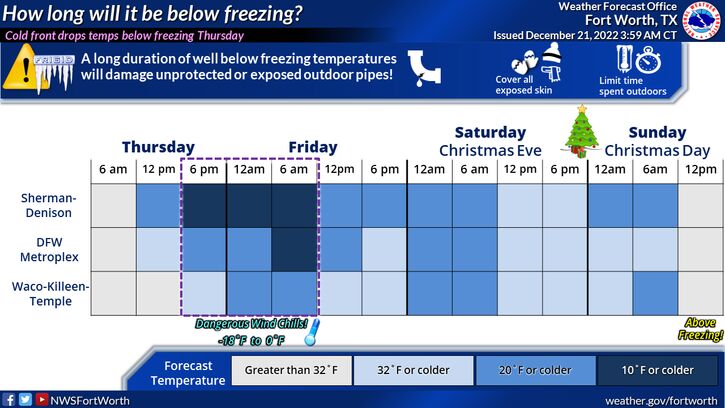 High winds are also expected as the front moves through, creating hazardous work conditions for crews in the field. Any outages or damage will be repaired as quickly as possible. Thankfully precipitation is not expected to be a problem and road conditions are expected to be good.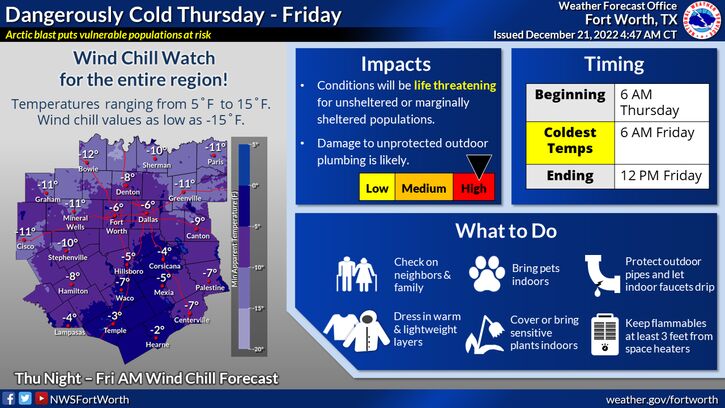 Energy consumption is also expected to be very high
The Electric Reliability Council of Texas has expressed confidence that electrical generation capacity will be sufficient for the high electricity demand that comes with the cold weather. Weatherization requirements and other changes after Winter Storm Uri in 2021 are expected to help, and the overall statewide weather appears to be less severe and long-lasting in this event.
Some key steps for maximizing and comfort and saving energy – 
Regardless of your type of heating system, the key for efficiency and comfort is keeping as much of the heat that you make as possible.
• Seal windows, doors and any other air drafts
• Use additional temporary coverings for windows or cold floors
• Use ceiling fans on low and blowing upward to help redistribute heat that can build up near the ceiling
• It may seem obvious but layers of clothes and hats go along way toward personal comfort as temperatures drop, even indoors.
• Clean A/C filters help your unit run as efficiently as possible.
• Space heaters can be useful in small areas while you are in the room, but be aware of their high energy usage and safety concerns if they are left running for long periods. Check energy usage in the TVEC Member Portal or the myTVEC mobile app to see what effect the chill will have on your bill.
• If you have a fireplace but are not using it, make sure the flue is closed and cover the opening to make sure cold air drafts don't come down the chimney.
• The "Emergency Heat" setting on central heat pump HVAC unit is generally for emergencies only, when the heat pump system is not working properly. The resistive heating "heat strips" in the unit use much more energy to create heat than the heat pump, even if the heat pump has to run a lot to maintain your home's temperature.
• Be aware of energy usage from pool pumps, heaters for pets and animals and other rarely-used items. It is important to protect your property and animals, but manage usage with timers and active monitoring of conditions to use less energy whi
Please be safe as you stay warm
• Space heaters and fireplaces can be useful but also pose significant fire dangers if not used properly. Never plug space heaters into extension cords or power strips, and be especially careful to leave plenty of floor space between the heater and furniture, toys or other combustible items. Christmas trees can be very easy to ignite by this time of year!
• Check your carbon monoxide detector if you are using gas, propane or fireplace heat.
• Generators are also a great item to have in case of a power emergency, when used with caution. Generators should only be run outdoors, with proper connections and never attached to the home in a way that can energize power lines. This causes extreme danger for linemen working to restore power, as well as danger in your home. See proper wiring for generators here, and have an electrician install proper disconnect switches before powering your home with a generator.
Finally, TVEC offices will be closed Friday, December 23 and Monday, December 26 for the Christmas holiday, but crews and system operators will be available to respond to any holiday power outages or emergencies. We wish you and your family a very merry Christmas and Happy New Year!