Update, this maintenance has been completed and all systems are back to normal.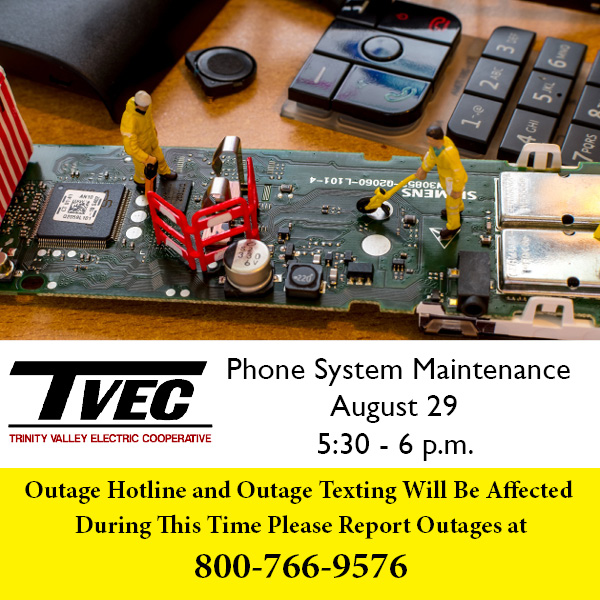 Member Alert: TVEC outage reporting and automated phone services will require a short outage for server maintenance at 5:30 p.m. this evening, August 29.
If you need to report an outage between 5:30 and 5:45 p.m., you may contact our call center at 800-766-9576.
An update will be added to this post when normal operation resumes. Thank you for your patience as our IT team keeps our systems reliable and secure.