UPDATE: September 9 – All systems are back to normal. Members who use the myTVEC mobile app may need to re-input payment information due to increased security within the app.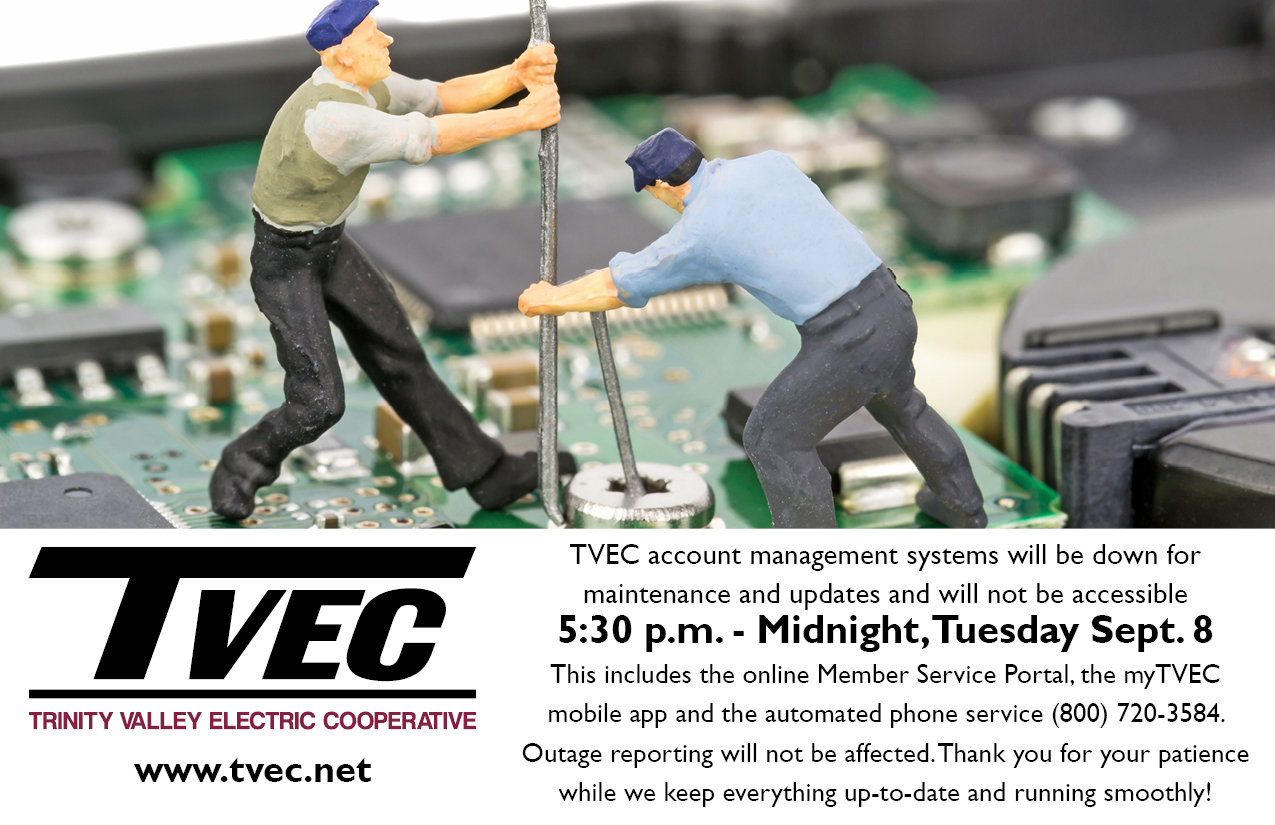 The TVEC IT team will be doing system maintenance tasks and upgrades this evening starting at 5:30 p.m. Access to the TVEC Member Portal, myTVEC Mobile App and the automated phone service will be affected.
Outage reporting at 800-967-9324 and outage texting will not be affected.
Thank you for your patience as our tech crew keeps things up-to-date and secure.