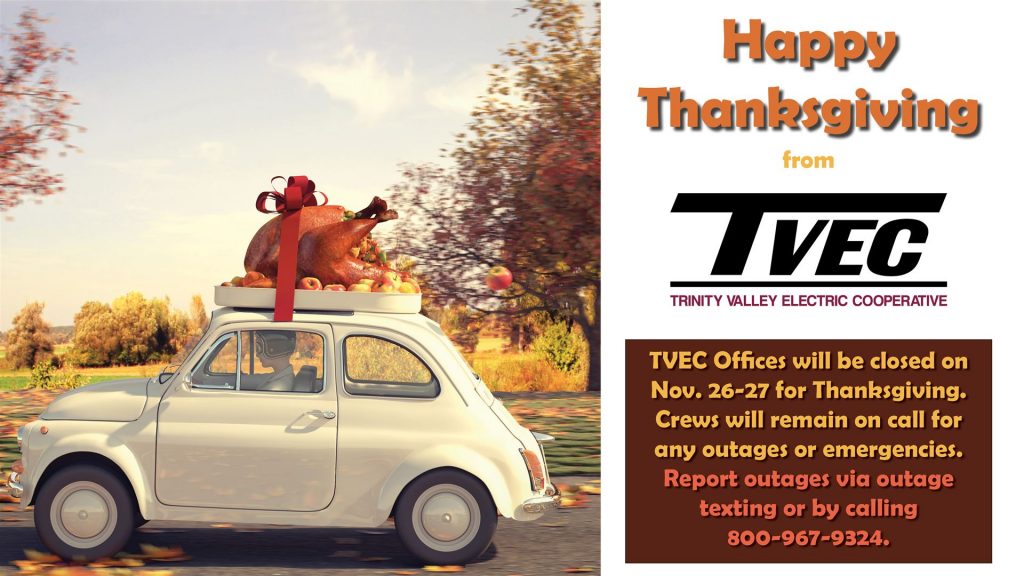 Happy Thanksgiving to all of you out in the TVEC area and wherever you might be reading this from. This year it seems especially important to find some time to focus on the many things we have to be grateful for.
COVID-19 Surge
With vaccine possibilities still months away, we certainly encourage everyone to be safe and consider how spreading the COVID-19 virus around might negatively impact your friends, family and others in the community. We are, indeed, all in this together.
System Inventory – Workers in the Field
Member Reminder – Workers from Davey Resource Group are in the field conducting an inventory and mapping survey of TVEC's infrastructure. This will give our crews much better data as they work and respond to outages and plan for growth. In order to do this, workers have to visit each service location, pole and piece of equipment, meaning they will be traveling through rights-of-way and power line easements.
Texas Co-op Power is Cooking!
We love a lot of things about Texas Co-op Power, but the recipes are always a highlight… so we are trying some for y'all to see 🙂
Youth Tour!
No joke, this is an amazing opportunity for any high schooler in the TVEC service area (homeschoolers included!)
Weather Outlook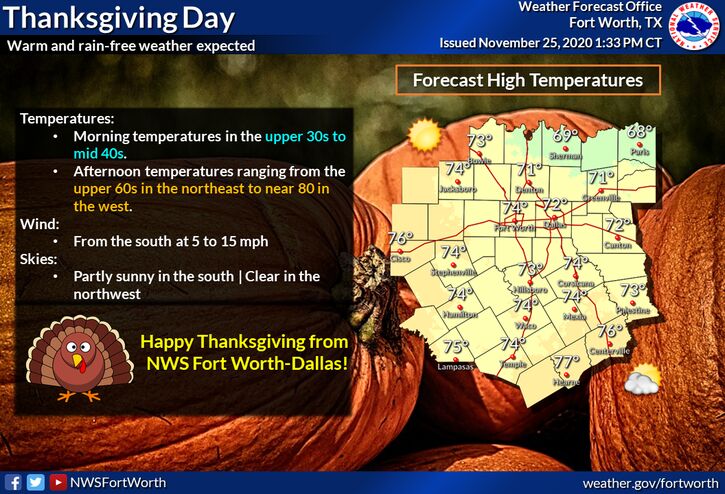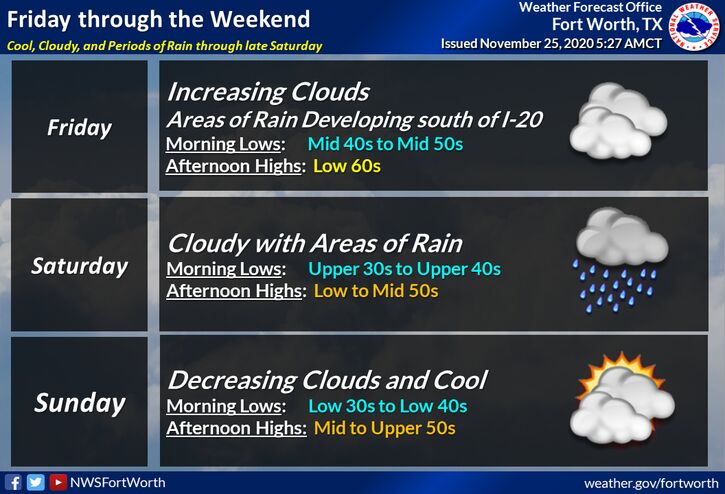 Last night was a long one for TVEC crews as a brief but strong line of storms moved through the area. Thanksgiving looks great for some COVID-safe outdoor celebrations, then cooling down for the weekend. It has been mild and beautiful for most of the fall, but these cold nights can really spike energy usage. Be sure to manage your thermostat, add clothing layers and make sure your heater is operating efficiently with a fresh filter to save some money before Christmas!
Don's Random Things on the Internet
Wise About Texas is a fun history blog/podcast by one of our Texas appeals court justices. This week's episode hits the heart of TVEC territory with a look at "the Free State of Van Zandt." As a recent transplant to Van Zandt County, I can attest to the independent nature of my new neighbors.
If you enjoy carnival games, here are some tips, tricks and why it is so hard to win
Tattoos .. except a scientific look at how that works in slow motion
Perfect for Thanksgiving.. a pecan pie vending machine.
Have a great holiday, be safe out there!