As of noon, ERCOT has mandated statewide load reduction of 11,000 megawatts, an improvement of 8,500 from the height of this event, but still a long way to go before the end of rolling outages. As warmer temperatures return there is hope that generation sources are able to come back online quickly, but ERCOT has given no timeline for expected full restoration of normal grid conditions.
Rolling Outages: These outages continue in 30 minute increments. As shedding requirements go down we may be able to go more slowly through the load shedding cycle, but they will still be with us until ERCOT says we can stop.
Please note – the rolling outage process is automated, and it rolls through available circuits to determine which will be out next. Several factors including communications gear failures, damaged lines and down-line equipment failures can cause the rolling to be on or off for extended times. Our crews and IT staff have been responding to each situation as it arises to even out the rotation as much as possible.
Extended Outages: Crews have made steady progress restoring many areas that had extended outages, but there are still several areas where restoration continues. Several of these areas are subject to our connection with Oncor, where they are also undertaking load shedding operations and outages, which makes it impossible to accurately predict restoration time.
Weather Outlook: Icy weather is causing some power outages for members, particularly in the southern part of the TVEC service area.  Going forward, temperatures climb above freezing which should help on all fronts.
Here is a scene from Montalba this morning..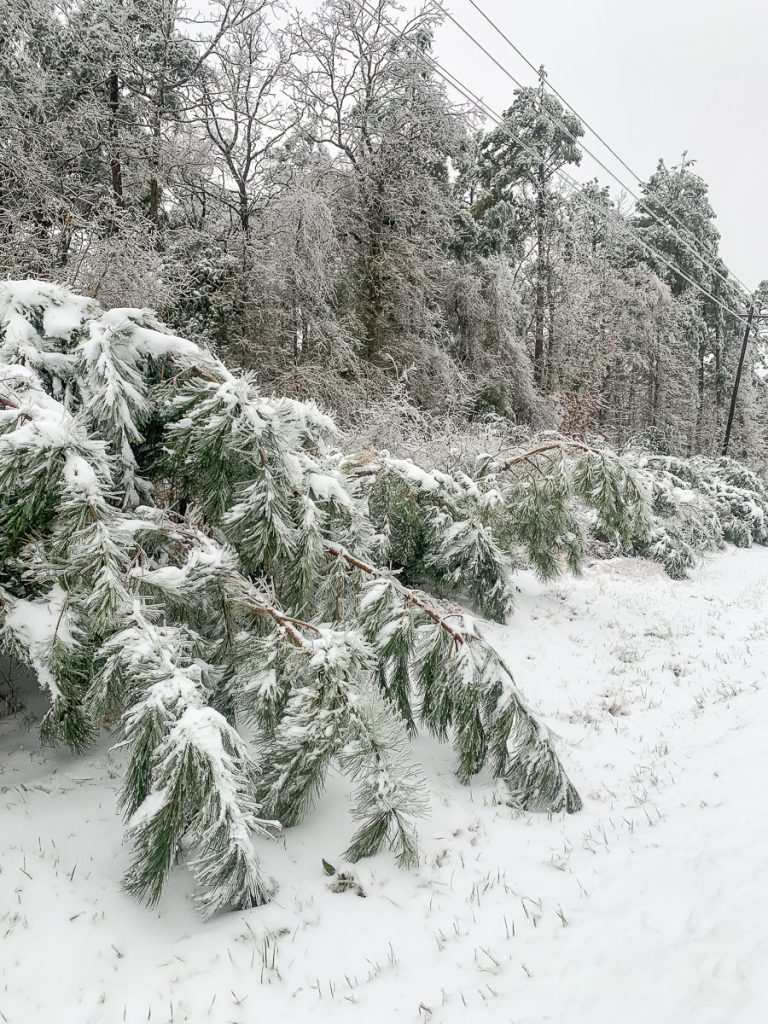 As we warm up here are some important tips for those thawing pipes-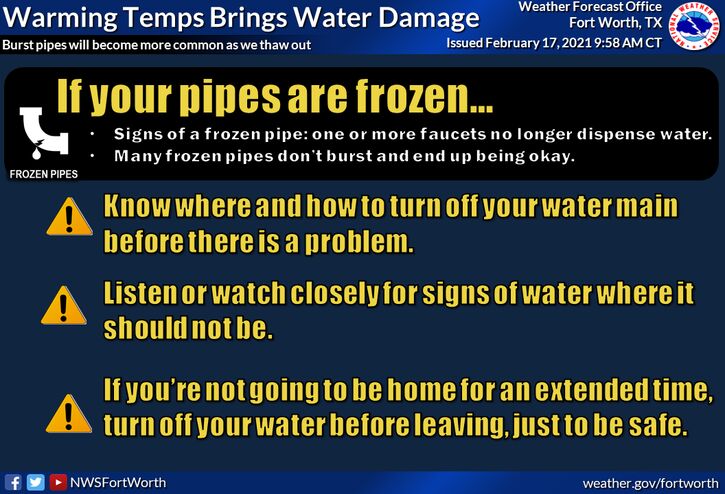 Important Note – Generator Safety: We have learned about a serious injury at another co-op caused by improper use of a generator that sent power back onto the lines while crews were working there. Please be safe while using backup power, and never connect it to your home electrical circuit without proper safety disconnects in place. Power travels back up the line and can injure or kill anyone who may contact a downed line or while working on it.