Christmas is Here! From the TVEC family to yours, Merry Christmas and happy holidays.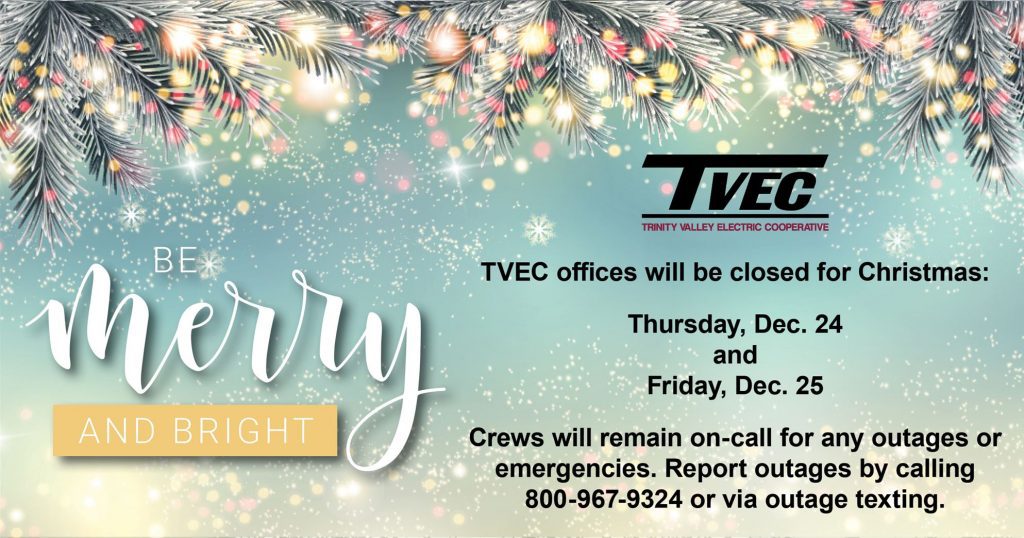 TVEC offices will be closed Dec. 24 and 25, and January 1. Line crews and dispatchers will be working and on-call for any outages or emergencies.
Condolences
Jack Thornton served the co-op as a director for 33 years. His presence and leadership is fondly remembered by the TVEC staff who knew him.
From General Manager/CEO Jeff Lane:
Mr. Thornton was a special man who loved serving the Lord and others. His leadership, kindness, generosity, and desire to put others first had a great impact on me and many other employees during his 33 year tenure on the board. I am truly grateful for Mr. Thornton's service to Trinity Valley Electric Cooperative. Our condolences go out to the family. He will be dearly missed.
Christmas Light Winners
Several neighborhoods in the TVEC service area held contests for Christmas decorations.. here are a few winners from Post Oak Bend and Heartland. And, you might be able to spot Jupiter and Saturn as well :).
And, while we love to provide the power to make the holidays really bright, be sure to use consider LED decorations, use a timer and lower energy usage while keeping it festive!
Texas Co-op Power – New Contest!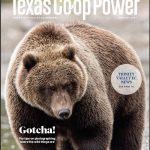 Be sure to check out your January Texas Co-op Power magazine. A new readership contest will test your knowledge of the TVEC service territory, and  can win you a $100 bill credit.
Texas Co-op Power is the place to go for current info on happenings at the co-op, great statewide content from our partners at Texas Electric Cooperatives, and some good information on electrical safety, efficiency and of course the great recipes!
Weather Outlook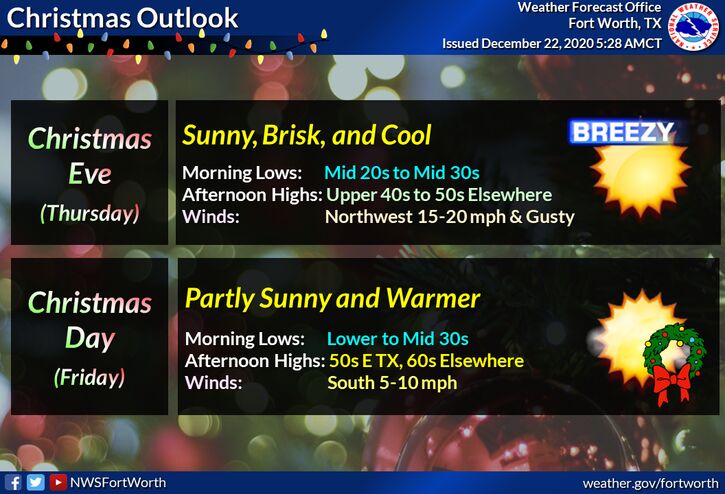 It looks like the fairly nice daytime temperatures and cold nights will continue into the new year with highs in the 50s. Those cold nights can really get you though if your heater is trying to make up 40 degrees on the freezing night.
Don's Random Things on the Internet
Santa got stuck in the power lines. Be Careful Up There Santa!
A gravity powered xylophone plays Bach – This took some persistence – With a beautiful result.
Different but also impressive music item – Google AI learning music experiment.. the Blob Opera (My effort is here 🙂 )
Very Merry Christmas, Happy Holidays and Happy New Year Everybody!