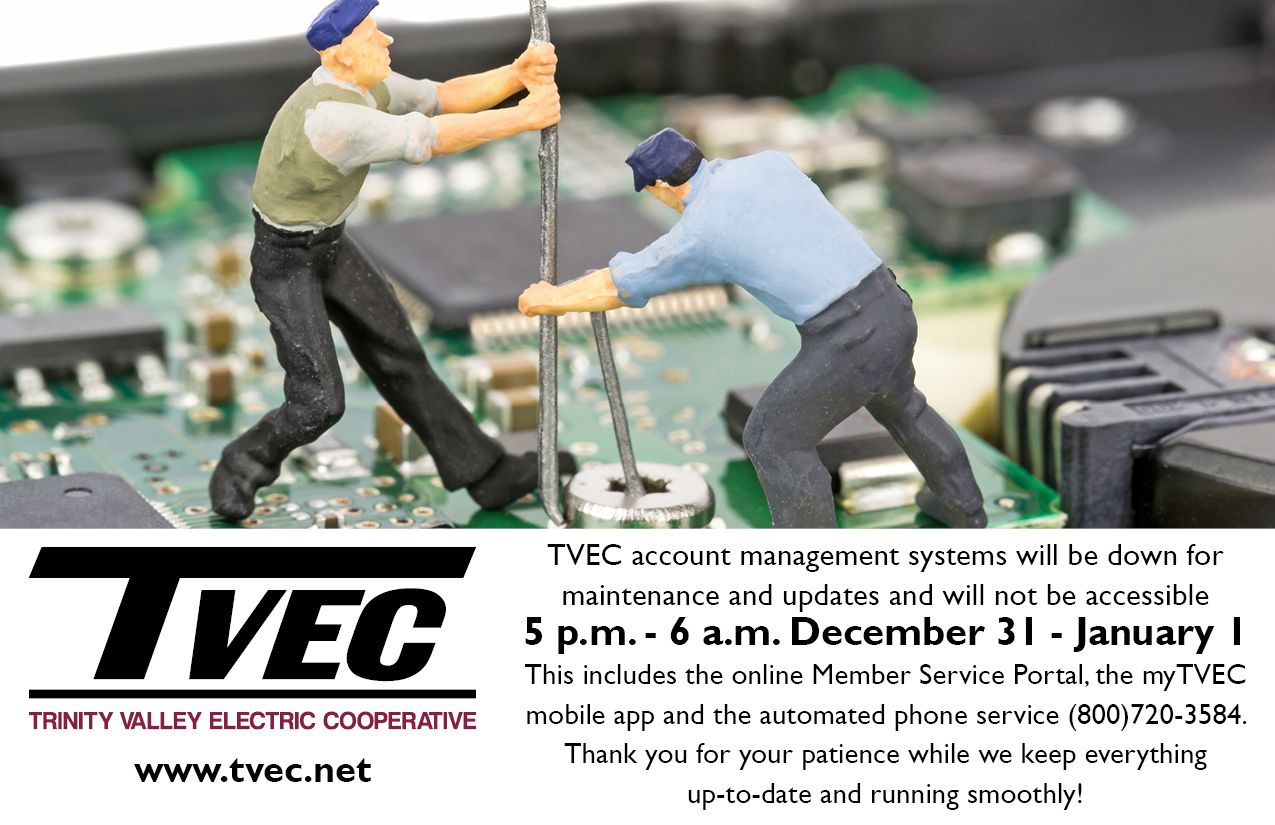 The
TVEC IT team will be working to complete year-end processes and updates overnight tonight. That means TVEC member account management tools and payment options will not be available from 5 p.m. tonight until about 6 a.m. January 1.
TVEC offices will be closed for the New Year holiday Friday January 1. Crews will be on call to take care of any outages or emergencies.
On that note, be safe out there! We look forward to a great new year ahead.