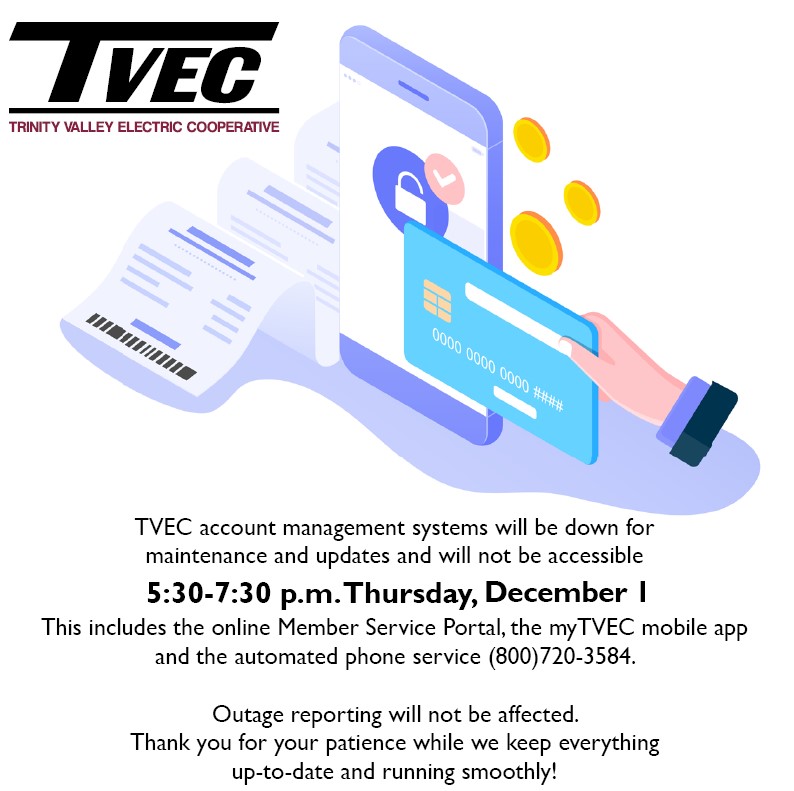 The TVEC IT team will have the member information and payment systems down from 5:30-7:30 p.m. on December 1 for processing of this year's capital credit return and system updates.
This will affect all methods of member account access and payment processing including the TVEC Member Portal at TVEC.NET, the mTVEC mobile app and automated phone service line.
Outage reporting will not be affected, through outage texting or the outage reporting hotline at 800-967-9324.