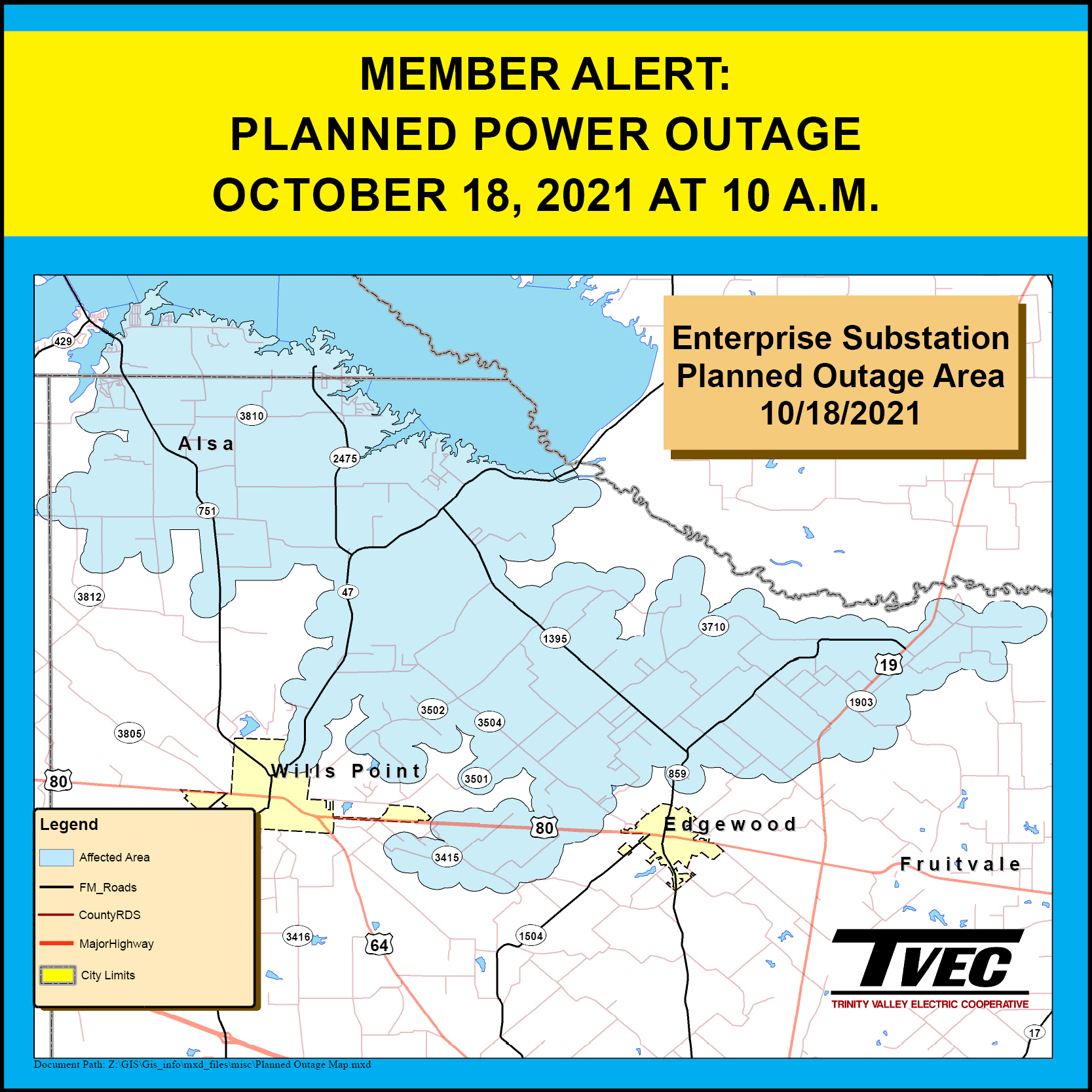 TVEC MEMBERS – Upcoming Planned Outage Notification
• Members in the area served by our Enterprise substation will be affected by a short outage starting at about 10 a.m. on October 18, weather permitting.
• The outage is to allow for the safe switching of circuits so that lineworkers can make repairs and do maintenance on transmission lines that serve our substation.
• The outage is expected to last no more than 30 minutes.