The IT team has completed their tasks and all systems are back to normal.
Update: This maintenance is taking longer than expected. All systems are currently working as normal, but they expect to still need a few short 15 minute disruptions when systems reboot. Current expectations are for work to be completed by 11 p.m. If you need to access your account and are unable to connect, either online or using automated phone services, please wait about 15 mins and try again.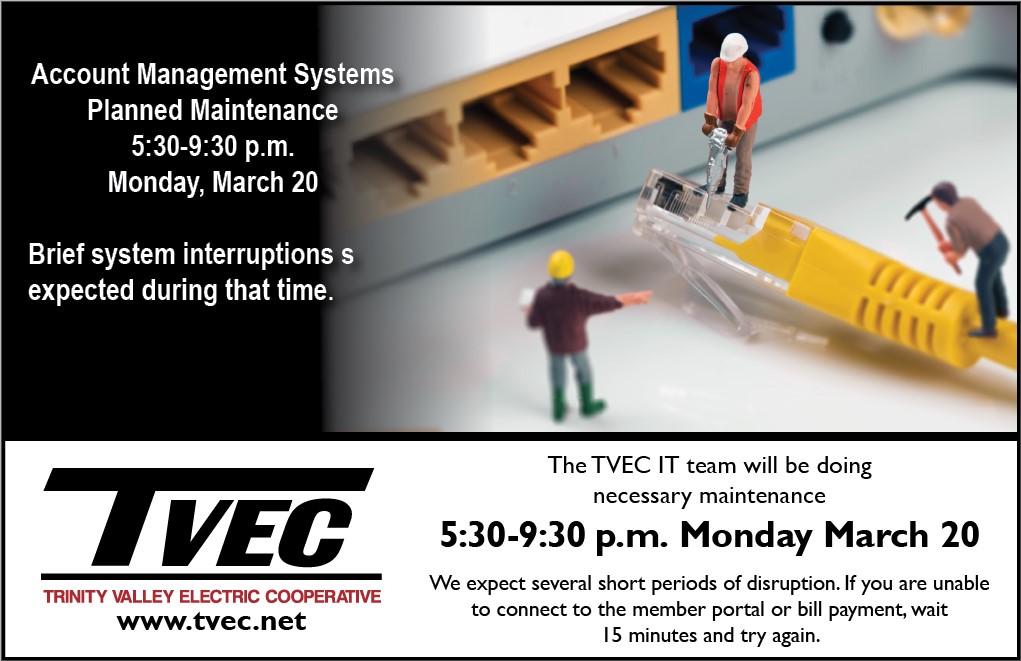 TVEC member information systems will undergo maintenance and updates between 5:30 and 9:30 p.m. this evening, March 20.  The IT team expects two or three short outages during this time, meaning bill payment, account management and other tasks may not be accessible for brief periods during this time window.
If you are unable to connect, wait 15 minutes and try again.
This will affect the TVEC member portal, automated phone response system, and the myTVEC mobile app. Outage Texting may also be affected. If you need to report an outage, use the phone reporting hotline at 800-967-9324.
Thank you for your patience as our team works to keep all systems running at their best.