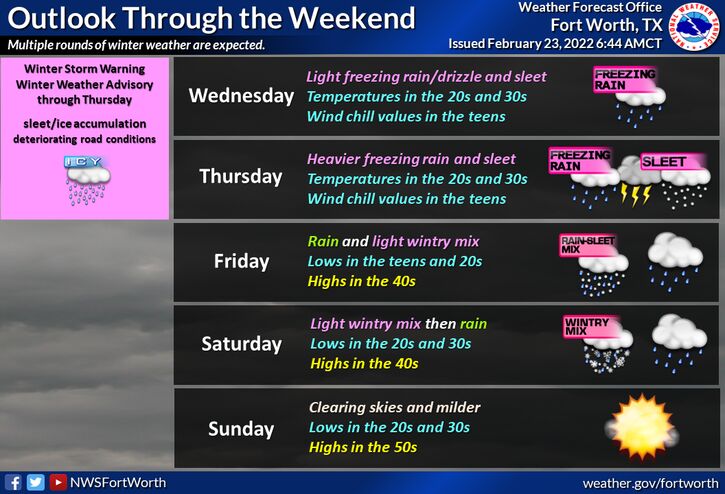 February 23 – TVEC crews and staff are again preparing for the possibility of ice accumulation as the forecast for winter weather coming the next two days has worsened. As with the storm three weeks ago, any significant icing can result in downed limbs and power lines, while difficult and dangerous driving conditions can lead to extended outage times.
TVEC Lobby Impacts: 
Wills  Point Lobby – Closed Thursday and Friday, Feb. 24-25.
Kaufman, Gun Barrel City and Athens Lobbies – Opening at 10 a.m. Thursday and Friday, Feb. 24-25.
All offices will resume normal hours Monday, Feb. 28.
Outage Reporting:
Report outages at 800-967-9324, through Outage Texting, or through the TVEC Member Portal.
Safety:
Never approach downed power lines, or trees and limbs that may have fallen into power lines. Lines may be energized even when they are down, or may become energized without warning.