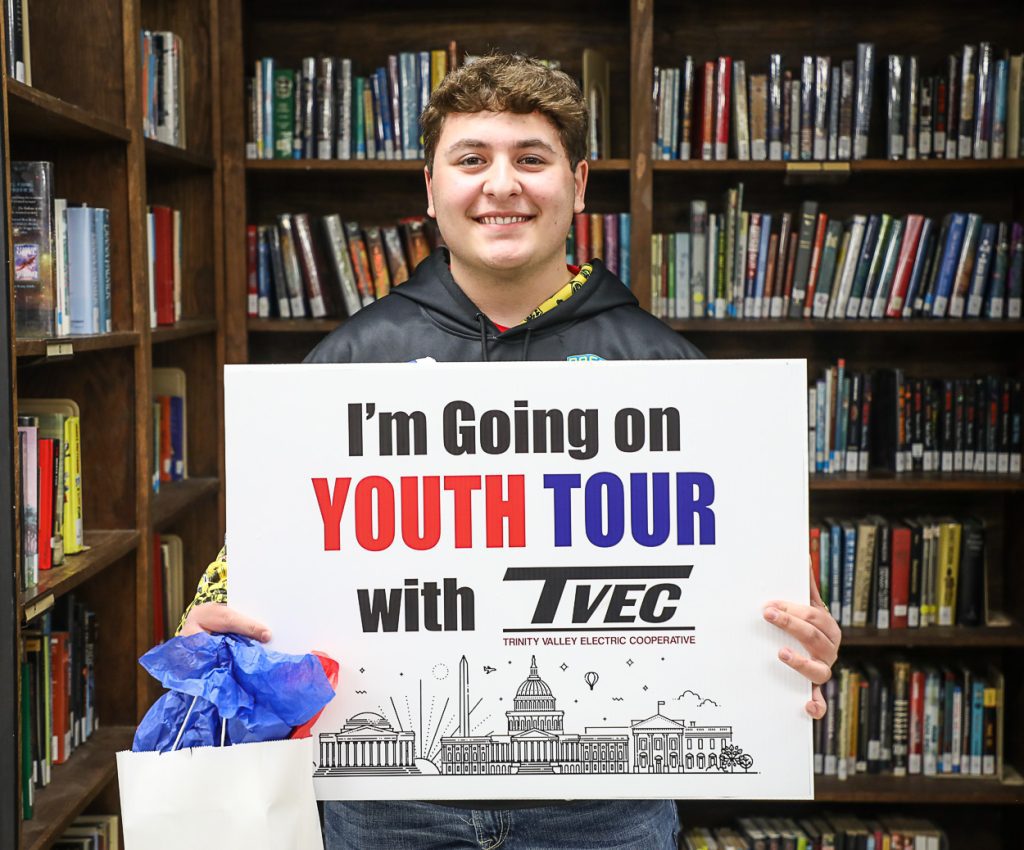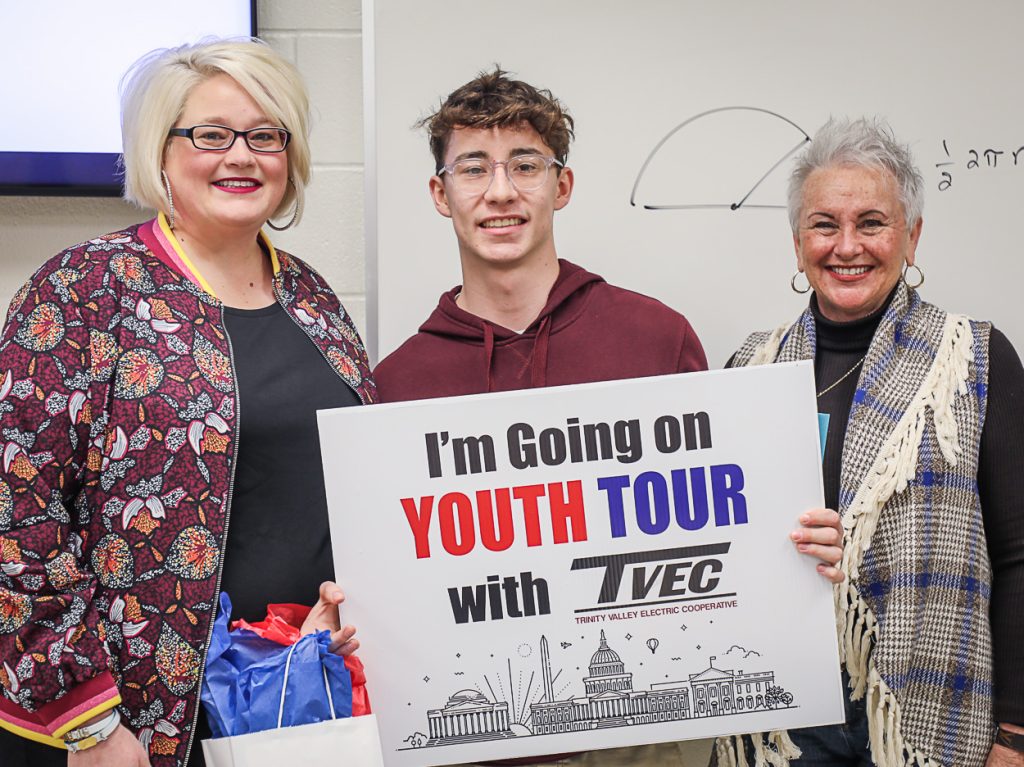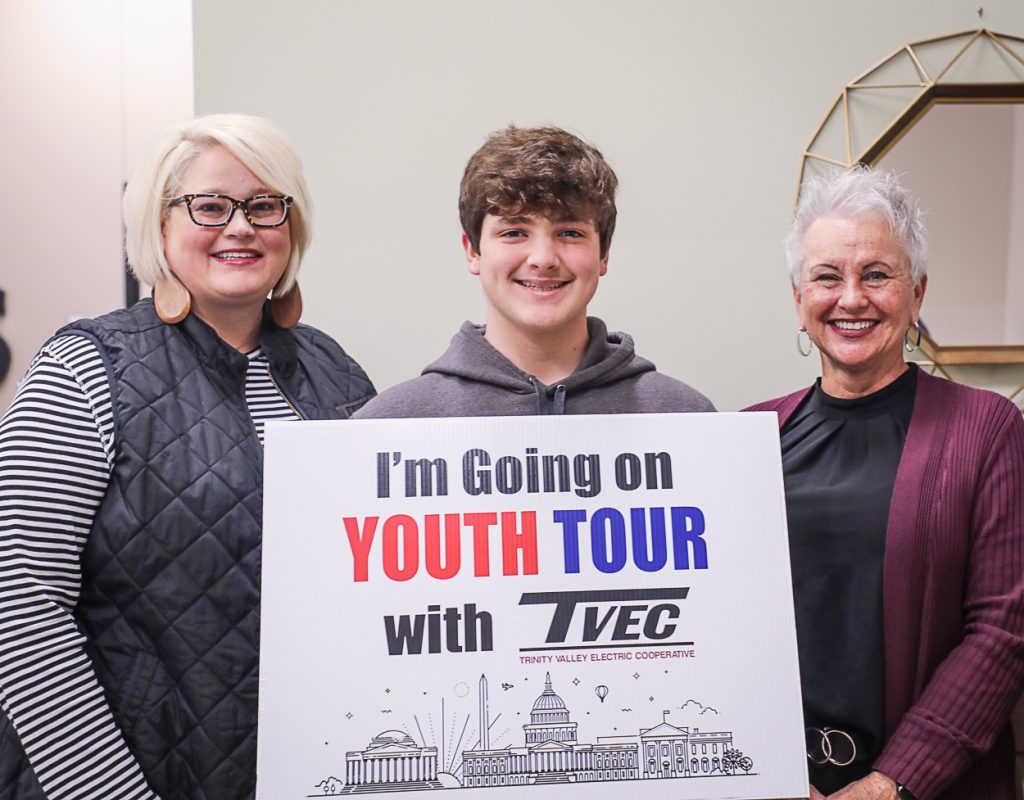 Three area high school students will be headed to Washington D.C. this summer after winning spots to the Government-in-Action Youth Tour. The trip, sponsored by Trinity Valley Electric Cooperative, includes nine days of educational opportunities, meetings with legislators, museum and government tours and events with more than 1,500 other students from around the country.
Winners from our area in 2022 are Kash Lundgren from Forney High School, Andrew Maddron from Kaufman High School and Aiden Gonzales of Cayuga High School.
"This trip has become known as 'the trip of a lifetime,' and for many of these students it really is," said TVEC Director of Corporate Relations Bobbi Byford, who has acted as chaperone for the trip seven times. "For these kids, it really becomes a first step into experiencing the world as adults. I've seen them come back from the trip really engaged with life in a new way, which is fantastic."
Winners from electric cooperatives throughout Texas start their journey in Austin, where they see the State Capitol and other historic sites before departing to Washington D.C. Once they arrive, they spend days packed with activities meant to broaden their horizons and give them a look at how the country operates.
"For the last two years the trip has been cancelled by COVID-19 restrictions and concerns, but we are very glad that this year's tour is set to go ahead," Byford said. "For students, parents and educators who may be looking for this kind of opportunity next year, look for communications from TVEC and on social media in the fall about how to enter."
You can find more information about Youth Tour at tvec.net/youth-tour