• Forecasted Ice Accumulation Increased Overnight in much of the TVEC service area.
• ERCOT continues to predict sufficient generation to meet demand.
• Significant and potentially lengthy outages are expected if icing occurs as predicted.
• TVEC urges members to be prepared for extended restoration times as crews work in challenging conditions to restore any system damage that occurs.
Preparation continues here at the co-op, with additional equipment, contract lineworkers and tree crews flowing in to respond to any ice damage that occurs on our system. The predicted ice levels are enough to cause significant tree damage which will likely impact power delivery.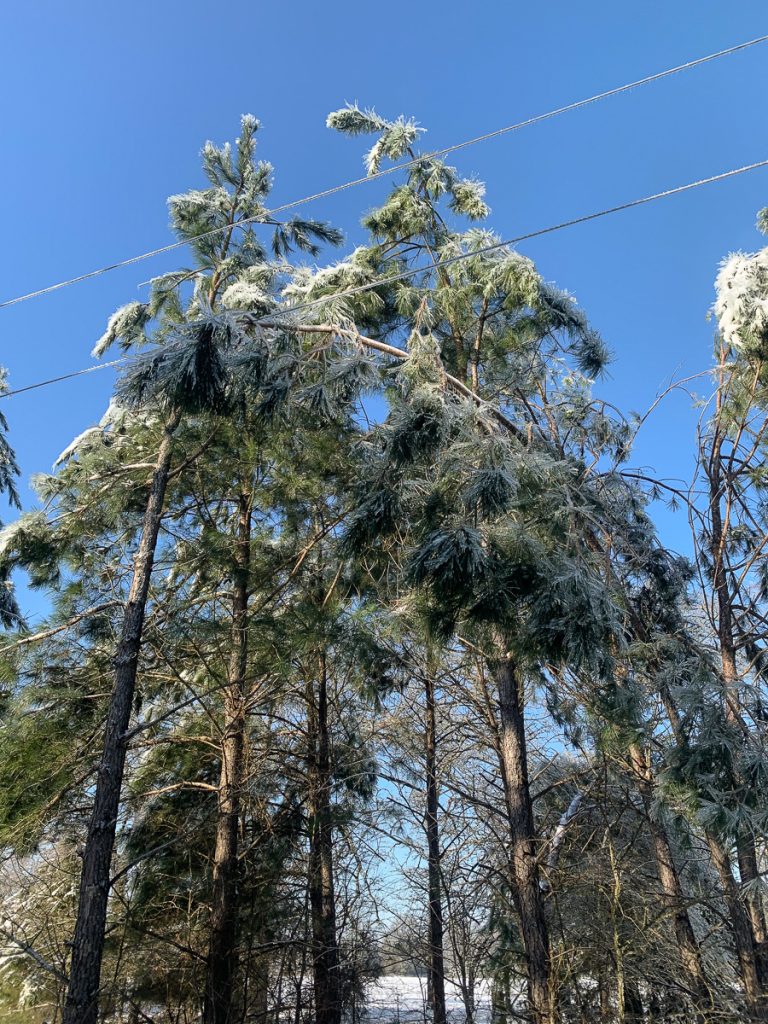 Downed Power Lines: Lines that fall, and trees that are touching lines may still be energized. Please do not attempt to clear limbs or approach downed lines.
Space heaters can also be a hazard. Only operate them according to manufacturer instructions, in a clear space and never power them through extension cords or power strips, which can overheat due to the load and long operating times.
If you have prepared for a power outage with a gas generator, please take proper precautions. Never operate a generator indoors or in a garage, which may cause a buildup of carbon monoxide.
Never attach your generator to your home electrical system unless you have installed proper switchgear to prevent your generator's power from reaching the grid. It can create a severe hazard for our lineman who are working to restore power and for members of the public. Find more generator safety tips here.
Billing Impacts
Extreme cold weather can have a tremendous impact on your electric usage as your home heating works to adjust inside temperatures by more than 50 degrees.
Water heating also uses more energy as the water coming into the house is also very cold, and may run more often due to the need to drip faucets for freeze protection.
Usage Graph and Alerts Impacts – If significant system-wide outages occur, there could be delays in retrieving usage readings from member electrical meters. This would affect your daily usage alerts and online usage graphs.
For Pay-as-You-Go pre-paid electricity members, in the case of missed readings, your estimated usage will be billed to your account. The account will adjust to corrected billing amounts when we are able to get usage data from your meter.