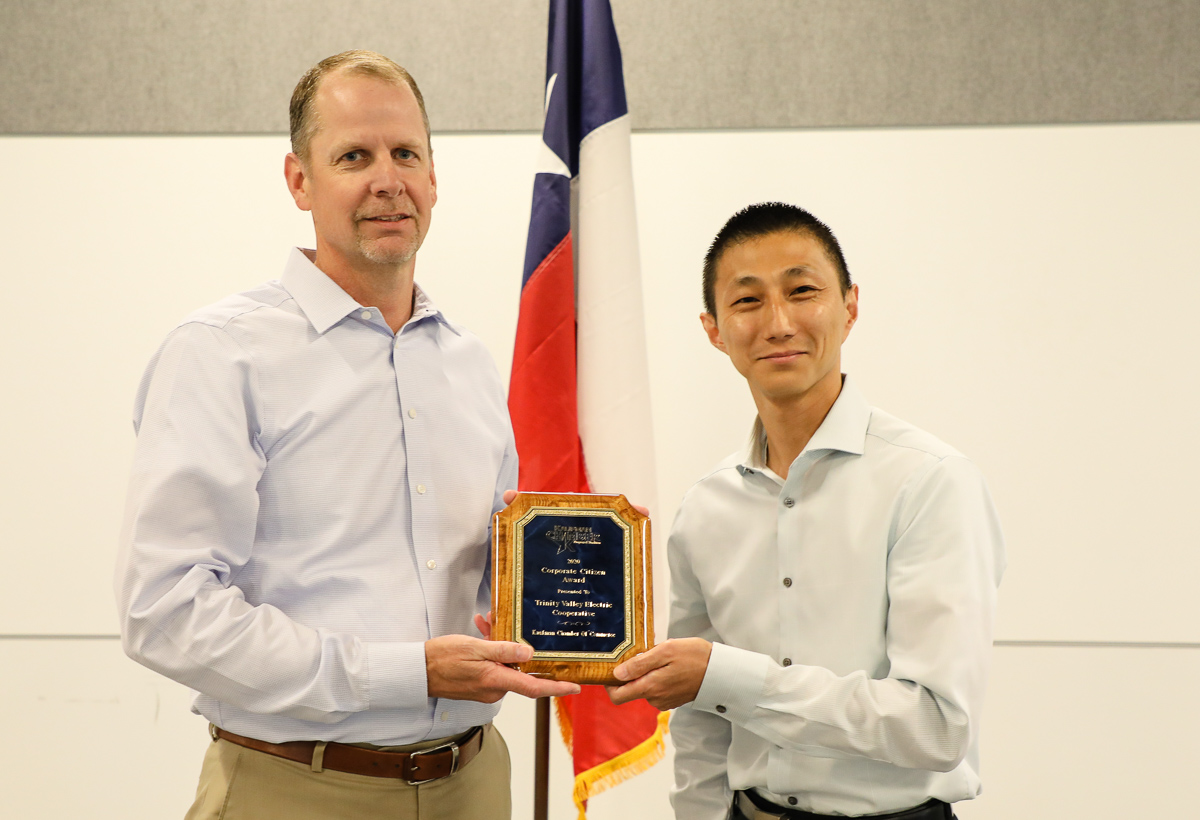 Thanks to all of you members who participate in the Operation Round Up program. Your generosity was recognized by the Kaufman Chamber of Commerce with the 2020 Corporate Citizen Award. The combined giving of TVEC members has resulted in more than $2 million in grants to charitable organizations across the TVEC service area since 2013. Thank you for making that possible!
GET-CAP Bill Assistance Funds Update – February Storm Impact
The Greater East Texas Community Action Program (GETCAP) have updated information regarding their bill assistance program following the February energy emergency.
From GETCAP –
GETCAP is aware many customers have extremely high bills due to the Winter Storm in February. Some of these homes have VERY high bills just for that period in addition to struggling routinely to pay their electric bills. These bills could be well over the maximum benefit for LIHEAP.

GETCAP has learned we can assist these households with that enormous amount without it impacting their yearly allocation.  For example:  A customer has a huge bill for February that is $3000 just in February.  The routine bills are $400.  GETCAP can make the $3000 payment without it impacting their allocation for the year.  We can then process the routine bills with the regular process.  Essentially, the huge $3000 bill does not absorb all their allocation.

This is new information and we want to share it with our key partners.  Please send those customers to our website for the application and/or have them contact us!   It does take some time to complete our application but boy is it worth it!!
Texas Co-op Power – Hot Spot Contest
Have you entered the TVEC Hot Spot contest in your Texas Co-op Power magazine? If you can identify the area landmark, you could win a $100 bill credit. One winner will is drawn from each month's correct answers. You can find the contest on page 21 of your April magazine.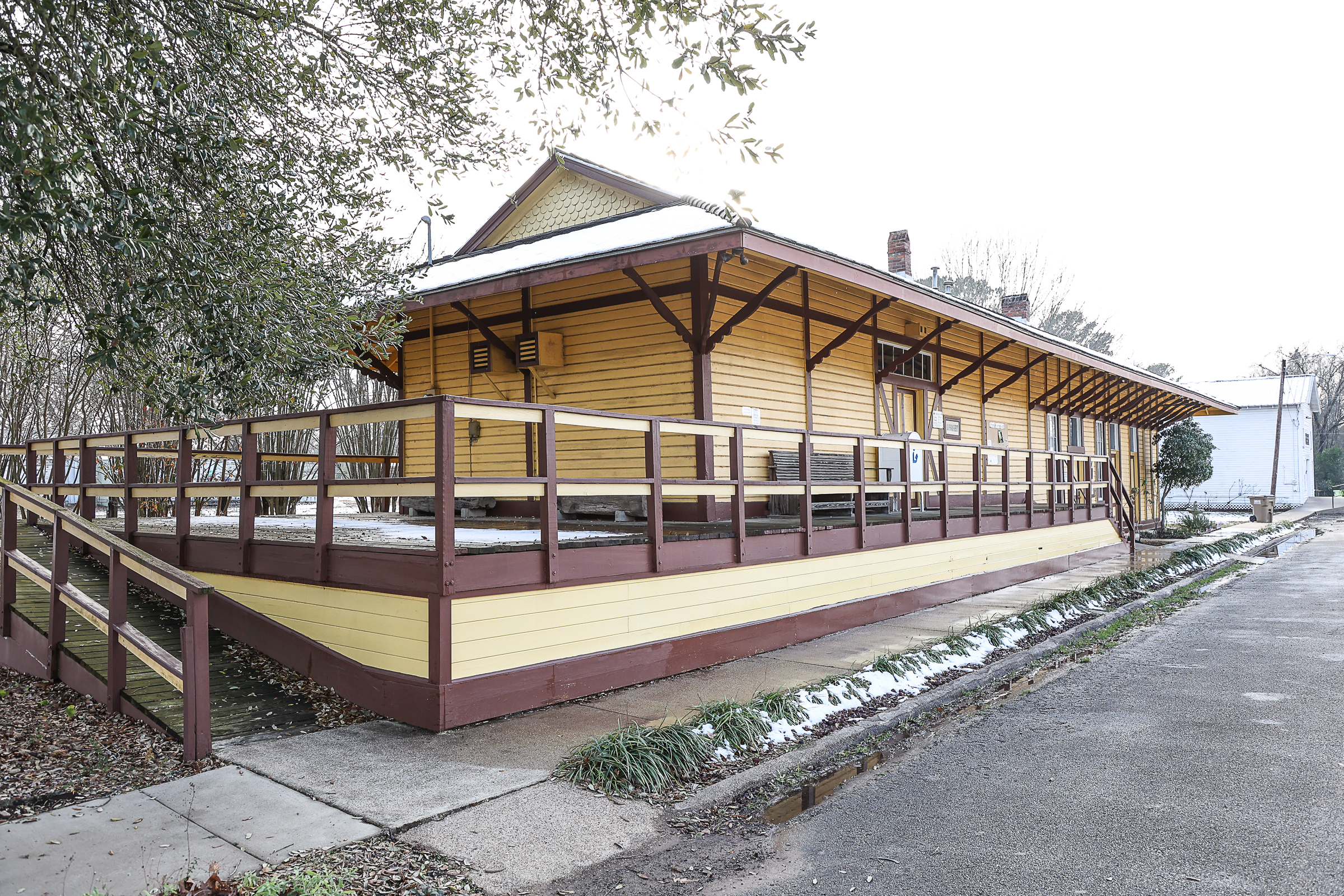 Congratulations to Sabrina Carter of Frankston, who won the March contest by correctly identifying the Frankston Depot Library.
And… don't forget, there is also a random member account number hidden in the TVEC section of the magazine. If it is your account, you could be a $100 bill credit winner as well!
Weather Outlook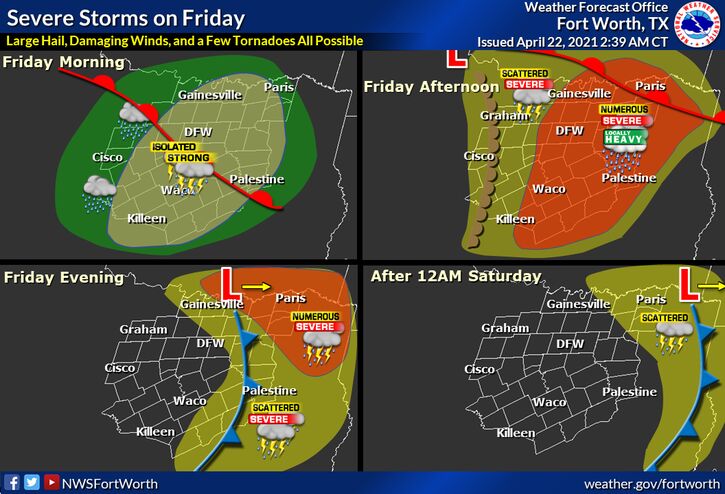 Spring weather patterns are definitely here with repeated rounds of thunderstorms. Friday brings the next possibility of severe weather, and it looks like more on the way for next week as well.
The good news is that temperatures remain mild. That will give your HVAC (and electric usage) a break. It is also a great time to plan any upgrades, maintenance and general home improvements that can help you deal with the summer heat. Getting started now on air sealing and insulation issues will pay dividends come July and August.
Don's Random Things on the Internet
Kaufman gets a mention in this bit of TexMex food history from Texas Monthly  (El Chico got its start here in Kaufman)
Geeky data for Earth Day – Biodiversity on Earth, in numbers
Statewide 3D maps of tornado tracks since 1950 … and it is kind of scary.
Have a great weekend, everybody.