As things return to normal after last week's winter storms and ERCOT Energy Emergency situation, we know there will be lingering issues, questions and concerns going forward.
Here are some answers to questions we are seeing from TVEC members and others in the community about the impact from last week's winter storm.
Rates, Usage and Billing
Will bills be going up as a result of this winter storm event? The short answer is, most members' bills will be higher than usual based on increased usage during this extreme cold weather event. We are here to help if you are in need of assistance.
TVEC residential members are billed for usage using a simple fixed rate. That rate has been the same since 2008, and there are no current plans for rate changes. Bills mailed in February are already receiving a -$.0125 per kWh reduction based on our Power Cost Recovery Factor. Bills mailed in March will see a -$.02 per kWh PCRF adjustment as announced here.
The week of extreme cold temperatures did result in very high usage for many TVEC members. While the rate has not changed, high usage will result in higher bills.
If you are in need of assistance, we are here to help. Please contact TVEC member services at 800-766-9576 to work out a payment plan or to help find bill payment assistance options in your area.
TVEC Member Usage Graphs and Alerts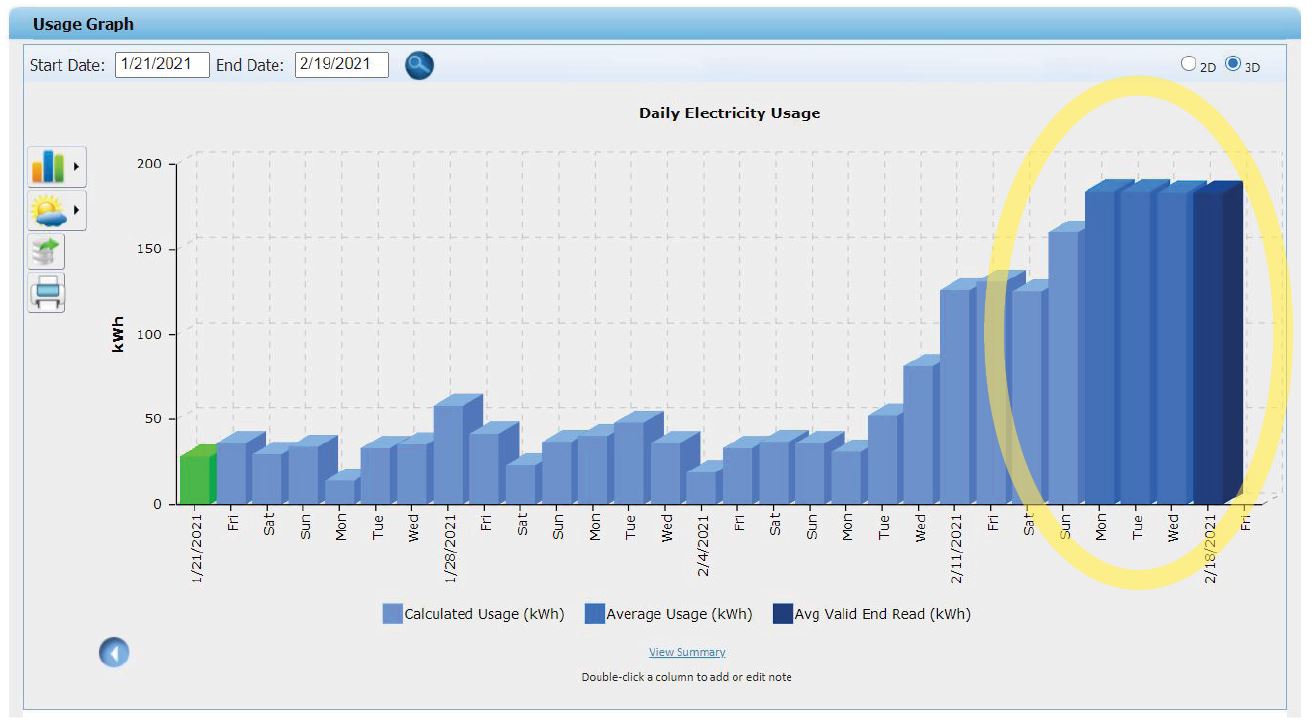 Members who have looked at their usage charts online or in the myTVEC mobile app may have noticed that last week's usage was reflected by averaged readings. You can read about how that works here. Meter data should be updated in the usage charts by the middle of this week.
Postal Delivery Issues
Several United States Post Office facilities, and overall mail delivery logistics were affected by the winter storm. We have delayed sending late notices for recent billing cycles, but it is possible that your payment has been held up in the mail. If you have sent your payment, but you receive a late notice, please contact our member services team to let them know about the payment.