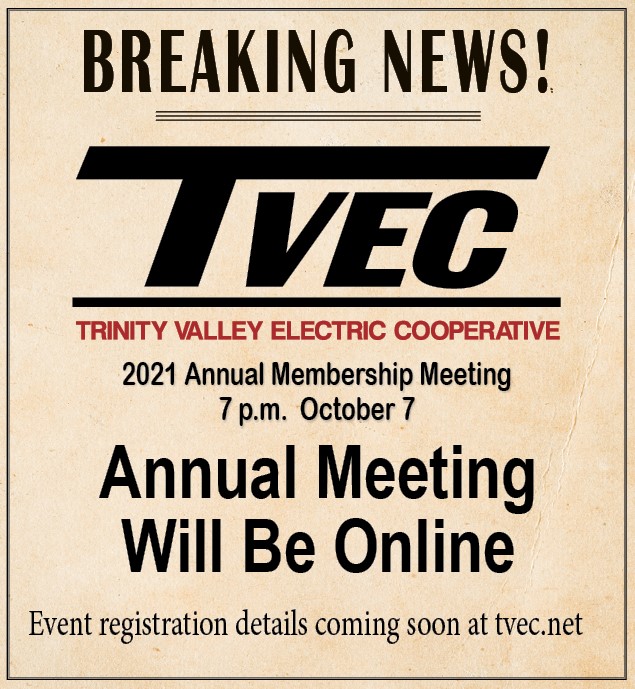 With an ongoing rise in COVID-19 cases locally and around the state, TVEC leaders have made the difficult decision to again hold the annual membership meeting as an online-only event.
The health and safety of both TVEC members, and TVEC employees who staff the event is of utmost importance, and was a chief consideration in making the decision.
"It is unfortunate that for the second year in a row we need to conduct the Annual Membership meeting virtually.," said TVEC General Manager/CEO Jeff Lane. "However, this year, maybe even more than in 2020, we are seeing the impact of COVID-19 affect our local communities as well as our employees. With that in mind we feel it is best to put off our gathering again and look forward to seeing each other in person in 2022."
The online meeting will still be held at 7 p.m. October 7. Information regarding online event registration and attendee details will be coming soon here on tvec.net.
TVEC director election voting will be held as usual, with ballots included in the September edition of Texas Coop Power magazine. Those magazines will be mailed on September 8 to comply with TVEC bylaws. Voting in the election will enter members for cash prizes, as well as door prizes for the annual meeting.