Jack Endres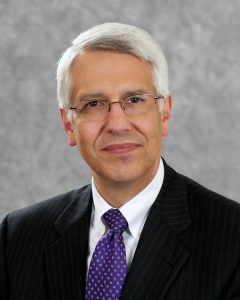 Jack Endres is a native of Muenster, Texas. He has a business degree in Finance from the University of Texas, a law degree from Southern Methodist University School of Law and a post-doctoral law degree in Taxation from New York University School of Law.
After graduation from NYU in 1986, he practiced tax law for six years in Dallas at what is now known as Winstead, PC. In 1992, he accepted an opportunity to move back to he and his wife's hometown to serve as the Administrator of Muenster Memorial Hospital.
In 2002, Jack joined East Texas Medical Center and served as Associate Administrator of ETMC Athens, then Administrator of ETMC Jacksonville and later returned to Athens to serve as Administrator of ETMC Athens, which ultimately became UT Health East Texas Athens. During his 27-year career in hospital management, Jack served on the board of directors of both the Texas Hospital Association and the Texas Organization of Rural and Community Hospitals. In 2012, Jack was honored by the Texas Organization of Rural and Community Hospitals with the Gordon Russell Award for outstanding achievement in hospital administration. Jack currently co-owns and operates Endres Leasing, Inc.
Jack has always been involved in civic activities has served on the boards of several organizations including North Central Texas College, Trinity Valley Community College, and the Athens Chamber of Commerce.
Jack and his wife Mary have been married for 41 years and are very active in their church. They have four children and two grandchildren which are in the process of being spoiled. Jack enjoys spending time with his family, reading, Texas Hold'em, target shooting and travel.
District 7 Director
Appointed: 2021
Last Election: 2022
Next Election: 2025
Committees: Audit