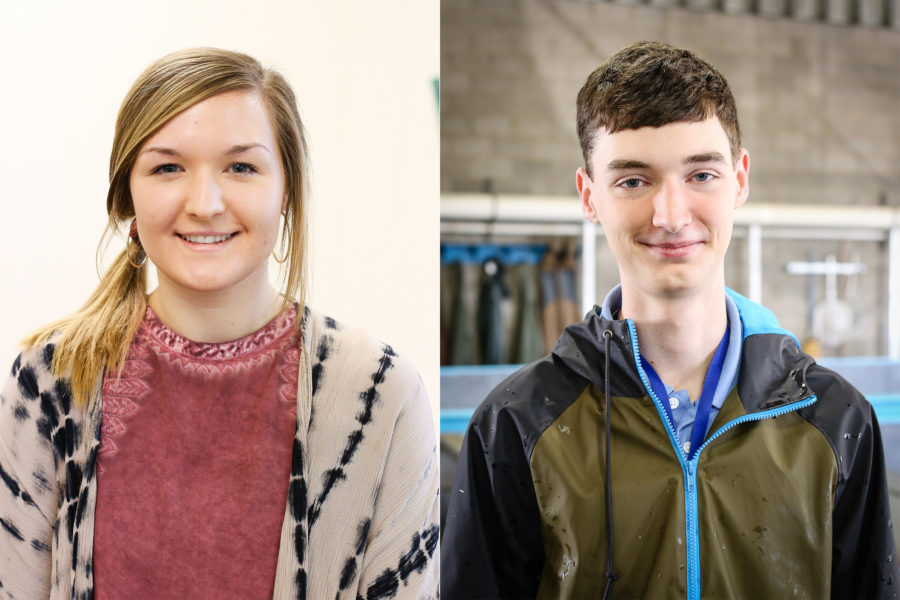 Writing essays for school may be routine, but for area high school students writing to win a trip to Austin and Washington, D.C., the high stakes seemed to bring out their best.
Madelynn Bragg, a junior at Eustace High School, and Christopher Childress, a home-schooled senior, rose to the top of our entries on the strength of their essays about "the importance of electric cooperatives in today's world."
Childress focused on the long history of how co-ops brought modern life to rural residents, and how that still resonates in  today's world.
"My grandfather still remembers when electricity was brought to his family's farm in Houston County," he wrote. "It was life changing for his family just like electricity is today for others with seemingly endless electronic tools and appliances available."
Bragg wrote about how the democratic control that the co-op business model provides is a key differentiator from investor-owned utilities.
"Historically, and still today, the story, purpose and investments of electric cooperatives serve as a reflection of democracy," she wrote. "They were created by and for the people … and they invest in the future of communities."
For Texas participants, the Youth Tour trip begins in Austin for some state history lessons, followed by a week in Washington, D.C. with more than 1,500 other teens from around the nation.
Youth Tour began at the suggestion of then-senator Lyndon B. Johnson, who in a 1957 speech noted that youth should go to the capital to "actually see what the flag stands for and represents."
More information about the Government-in-Action Youth Tour may be found at http://www.texas-ec.org/youth-programs/tour